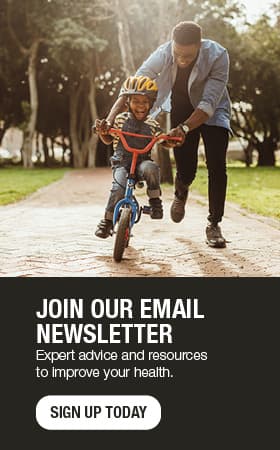 Screen time and body weight — is there a connection?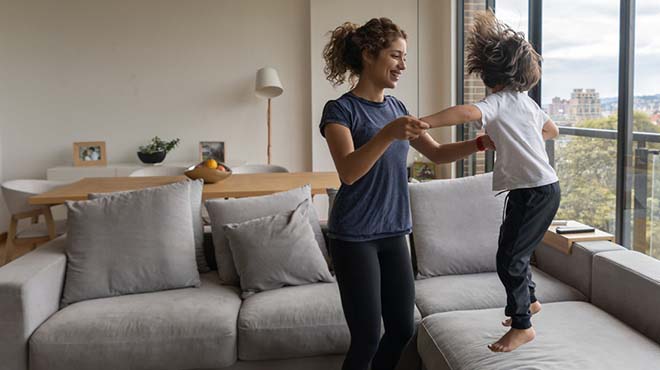 According to an article published by the Academy of Nutrition and Dietetics, kids spend an average of 7.5 hours per day in front of a screen. This equates to 52.5 hours per week with media. For most, that's more than the time spent with parents. Many kids watch a screen when getting ready for school, during meals, between meals and before bed.
Harvard T.H. Chan School of Public Health reports that extensive research proves a connection between TV watching and obesity among children and adults in countries around the world.
Studies show that excess TV viewing in childhood predicts risk for obesity well into adulthood. For example, kids who have TV sets in their rooms are more likely to gain excess weight when compared to those who don't have TVs. Furthermore, marketing of unhealthy foods and beverages also contributes to obesity.
Experts suggest these tips to limit screen time and increase activity:
Remove any/all screens from bedrooms.
Seventy-one percent of kids between the ages of 8 and 18 years have television sets in their rooms. Kids who have TVs in their rooms watch one-and-a-half more hours of TV than kids who don't.
Eat without electronics.
Research indicates that families who dine together are healthier, and children show better academic scores.
Enjoy screen time on weekends, versus weekdays.
Sit down and watch television on the weekend as a family. Ideally, your family should watch two hours or less of TV each day.
Develop a family screen time rule.
Families should discuss ways of limiting screen time. Come up with ideas for fun, family-oriented activities.
Enjoy physical activity after supper.
Take a walk as a family, ride bike or engage in an outdoor game.
Dance with the kids.
Turn the TV, tablet or phone off, turn up the music and have a dance-off.
Move about while watching television.
Have a contest to see who can do the most pushups or jumping jacks during commercials.
Read more about slimming screen time:
Register for Slim Your Screen Time — a free at-home, self-guided program designed to help you improve your health by reducing screen time. Join at any time.
Anne Harguth is a registered dietitian in Waseca, Minnesota.