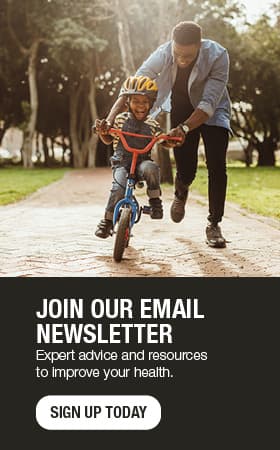 Robotic surgery increases precision, shortens recovery
Topics in this Post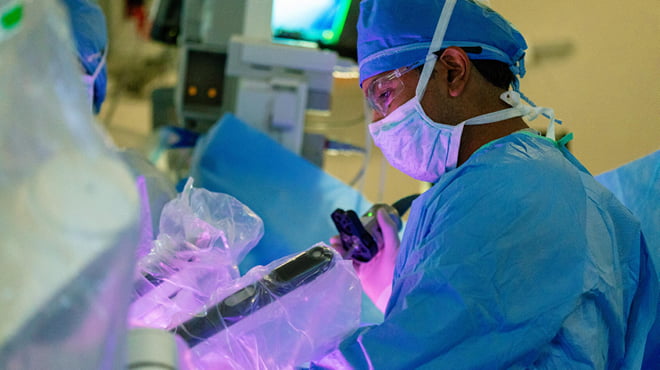 By Mayo Clinic Health System staff
When you hear the word "robot," you may think of a humanoid machine that can carry on a conversation with you or is plotting to take over society. While you may see that in movies, everyday robots are less dramatic and more helpful.
In many situations, robots perform repetitive actions like vacuuming or pulling products in a warehouse. They also are used to increase the precision of complex actions like plasma welding or surgical procedures.
Robotic surgery has been around since the 1990s. Over the past 15 years, robotically assisted surgeries have become increasingly popular in the U.S. ― and for good reason. Robotic surgery offers increased surgical precision, visualization and flexibility for surgeons, and shorter recovery time and less pain for patients.
What is robotic surgery?
No need to be alarmed. The robot isn't operating on its own. Rather, the surgeon uses a robotic platform as a tool during the procedure, like other equipment and technology. The surgical robot has interactive arms that serve as extensions of the surgeon's hands. These arms are equipped with surgical tools and cameras, and they can suture, dissect, clamp and manipulate tissue.
During surgery, the surgeon makes a few small incisions, similar to laparoscopic surgery, and inserts the interactive arms. At a console next to the operating table, the surgeon maneuvers the robotic arms using two master controls. The console gives the surgeon a high-definition, 3D view of the surgical site.
Robotic surgery is mostly performed in this minimally invasive manner through tiny incisions. While less common, it also can be used in traditional open surgical procedures.
Conditions treated using robotic surgery include:
Appendicitis
Bladder cancer
Colorectal cancer
Gallbladder diseases
Gastrointestinal cancer
Hernia repair (incisional, umbilical and inguinal)
Hysterectomy
Kidney disease
Prostate cancer
Small bowel obstruction
Uterine fibroids
Benefits of robotic surgery
The primary benefit of robotic surgery for patients is faster recovery. This allows patients to return to daily activities sooner than with standard open or laparoscopic surgery. In addition, robotic surgeries have fewer surgical complications and result in smaller, less noticeable scars. Finally, patients lose less blood during the procedure and report less pain after. Most patients who had robotic surgery are happy with their results.
For surgeons, a surgical robot enhances precision, flexibility and control during the operation, and allows them to better see the surgical site, compared with traditional techniques. The robotic arms have a greater range of motion than the human wrist, so surgeons can successfully navigate hard-to-reach areas with less disturbance to surrounding tissues. This speeds recovery and lessens the pain of surgery for the patient. Finally, robotic surgery makes delicate and complex procedures possible that may have been difficult or impossible with other methods.
Robotic surgery isn't an option for everyone. It's important to talk with your surgeon about the benefits and risks of robotic surgery, and how it compares to open or other minimally invasive surgery.
Topics in this Post