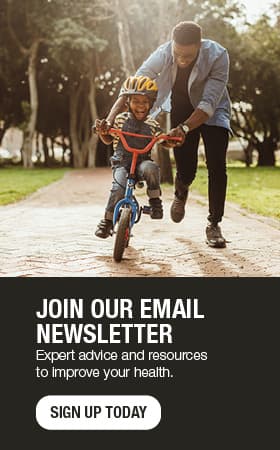 Quick action saves women after accidental shooting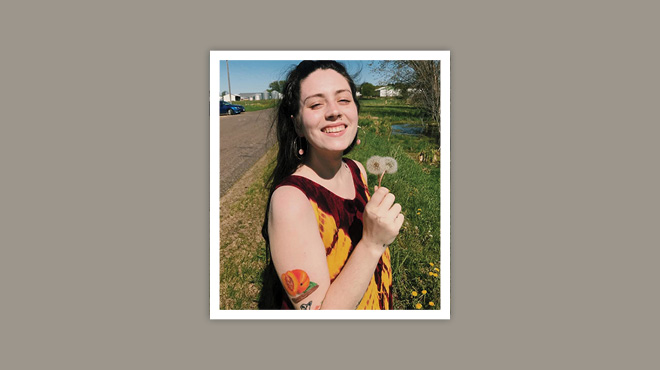 May 3 is a day Rachel Hershman will never forget. That was the day she almost lost her life.
While in the basement of a friend's house, Rachel heard an argument escalating on the floor above. As she huddled with others, a gun was fired, and she was struck by a bullet as she was consoling a friend.
"If I would have been sitting straight up, the bullet would have gone right through my head," the 23-year-old Eau Claire, Wisconsin, resident told the Eau Claire Leader Telegram. "I said, 'I've been shot.'"
Rachel called 911 and was quickly brought by ambulance to the Emergency Department at Mayo Clinic Health System in Eau Claire. There she was met by David Ciresi, M.D., a Mayo Clinic Health System trauma surgeon.
The Emergency Department in Eau Claire operates the only American College of Surgeons verified Level II Trauma Center in Northwest Wisconsin. That designation means that the department is covered 24/7 by emergency physicians, and trauma, orthopedic and neurologic surgeons, to care for the most critically injured patients.
Quick transfer to a trauma center or emergency department can make the difference between life and death for people with a penetrating injury like a gunshot wound, says Dr. Ciresi.
"I tell others that the best treatment for patients with penetrating injury is diesel fuel ― as in the immediate transfer to the hospital in an ambulance," he says. "The quicker they get to the hospital, the greater the chance of survival."
Thankfully for Rachel, she was only four blocks from the hospital at the time of the shooting.
"When Rachel arrived, she was having a hard time breathing due to a collapsed lung on her right side," says Dr. Ciresi. "We quickly decompressed her chest with a chest tube and then proceeded to (perform a) CT scan so we could determine the extent of her internal injuries and plan our operative approach given the injury to the chest and abdomen."
The bullet had entered Rachel's body on her right shoulder, and traveled through her lung, liver and kidney. It came to rest in her back adjacent to her spinal column.
Dr. Ciresi and his colleague, Jason Beckermann, M.D., performed surgery to stop the bleeding in Rachel's liver and assess for other injuries, including her kidney. She was evaluated and resuscitated in the Emergency Department, a CT scan was performed and she was transported into an operating room ― all within 43 minutes of arrival.
"The bullet was lodged in her lower back area by the psoas muscle. Trying to get it out would cause additional damage, so it was left in place, about 2 centimeters from her spine," says Dr. Ciresi. "During surgery, Rachel also received plasma to correct her abnormal coagulation factors."
After surgery, Rachel spent five days in the hospital and temporarily lost feeling in part of her right leg because of nerve damage. Months later, she says her recovery is continuing.
"On the outside, I look normal. I still can't feel my right ankle. And I will probably not get that back, but I can live with that," Rachel says. "I can walk, but it takes me a little longer. I still have to build back my strength."
Mentally, Rachel continues to struggle with anger, paranoia and anxiety. The accident was life-changing, but also humbling and sobering, she says. She understands how serious her condition was and how close she came to dying that night.
Dr. Ciresi agrees.
"Absolutely, she is lucky to be alive. There were many factors that if changed would have impacted her outcome," he says. "If the bullet took a different angle or if her transfer to the hospital took longer, things could have been very different. Rapid and efficient treatment made the difference in her case."
"I am so grateful to be alive," Rachel says.