Posted By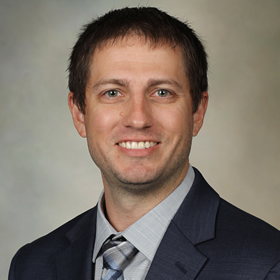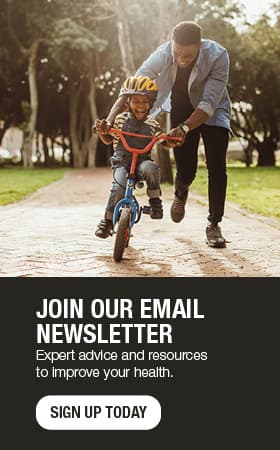 6 common questions about earaches and ear infections
The ears — home to the smallest bones in the body — are amazing organs. They help you hear and experience the world and help maintain balance. They are self-cleaning, and the outer part of the ear never stops growing.
Infections can occur in the middle ear, in the air-filled space behind the eardrum that contains the tiny vibrating bones of the ear. This can cause pain that could be mild or severe.
Here are answers to questions about this common condition:
What causes ear infections?
Middle ear infections, which are the most common ear infections, are caused by a bacterium or virus that infects fluid that builds up in the middle ear. Ear infections are often a direct result of a common cold, allergy or other upper respiratory illness.
Why do children have more ear infections than adults?
Eustachian tubes are narrow channels inside your ears that allow drainage to the back of the nose and prevent fluid in the middle ear from building up. Children have eustachian tubes that are shorter, narrower and straighter than those of adults. These tubes can become inflamed or irritated, and then they don't drain appropriately. This results in middle ear fluid and potential ear infections.
How do I know if my child has an ear infection?
Some of the common signs of an ear infection in children are:
Ear pain, especially when lying down
Tugging or pulling on the ear
Trouble sleeping
Hearing difficulty
Headache or fever
Fluid drainage from the ear
How do you treat an ear infection?
The best treatment for an ear infection depends on many factors, including the age of the child and the severity of the symptoms. Most ear infections clear up on their own within a week without medical treatment such as antibiotics.
You can lessen the pain associated with ear infections by using a warm compress, pain medications and topical numbing eardrops. Children with chronic ear infection issues may need ear tubes surgically placed to drain the fluid and prevent future infections.
What is swimmer's ear?
Swimmer's ear is an infection of the outer ear canal. It's most often caused when moisture that collects in the ear and aids bacterial growth. It's more common in people who spend a lot of time in the water — hence the name "swimmer's ear."
Medicated antibiotic eardrops are the most common treatment of swimmer's ear.
How do you prevent ear infections?
Ear infections are sometimes unavoidable, especially with small children. However, you can reduce your risk by:
Using a hair dryer to dry out your ears after swimming or bathing
Not using any objects to clean out your ears
Practicing good hand hygiene
Avoiding secondhand smoke
Not bottle-feeding your infant in the lying position
Protecting your ears from excessive noise by using earplugs
Luke Andera, M.D., is an otolaryngologist and head and neck surgeon in La Crosse, Onalaska and Prairie du Chien, Wisconsin.