Posted By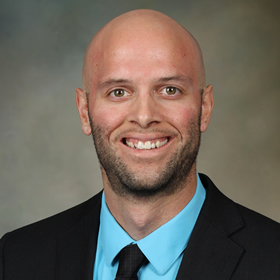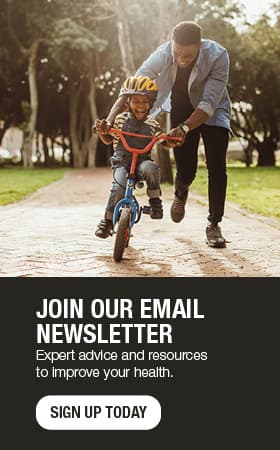 Is it safe for my kid to take supplements?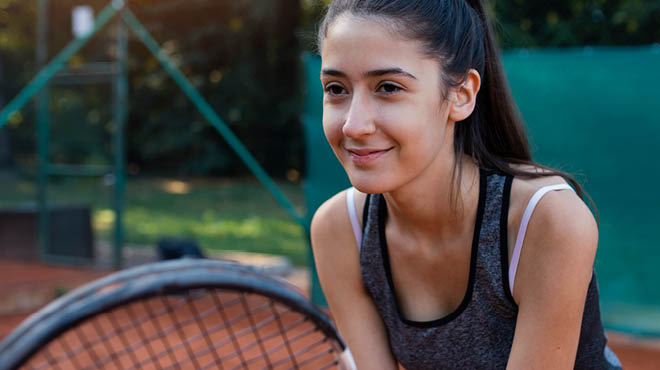 It is no secret that dietary supplements are popular, as annual sales are estimated to surpass $200 billion over the next decade. Supplements have become particularly popular among young athletes, with nearly 60% reporting regular use.
Supplement research
Many questions surround the safety of dietary supplements for young athletes. Unfortunately, limited research data are available, so the short answer is that we are still learning about the safety and efficacy of dietary supplements for this population.
One reason this question is so difficult to answer is because:
Supplements come in many categories.
They consist of varying ingredient profiles and doses.
Supplements have varying manufacturing practices.
Supplements are used for various purposes.
As a result, there's no easy way to determine whether supplements in general are safe. More research is available for some supplements versus others. For example, creatine monohydrate is one of the most extensively researched supplements in many populations, from high-level athletes to pediatric muscular dystrophy patients to older adults with various concerns related to health and performance.
More importantly, most of these studies have found little to no adverse events reported from supplementation. Similarly, no evidence indicates that consuming a protein supplement can be problematic or result in any harm to the young athlete.
It's best for young athletes to choose a product that is labeled as 100% protein, meaning it contains only protein. This type of product is preferred over supplements labeled as "mass gainer," or other multi-ingredient weight gain or weight loss health product. These types of products contain other ingredients that are not appropriate for young athletes.
Nothing is inherently superior about a protein supplement, compared to a whole-food source of protein, such as yogurt and lean meats. The supplement may serve as a more convenient option during training and or competition times, which can help the athlete meet their nutritional needs.
In comparison, no scientific evidence demonstrates for or against the safety of pre-workout supplements in young athletes. However, it is important to note that these types of supplements are more commonly associated with adverse events, such as mislabeling and product contamination from illegal ingredients like stimulants or steroid analogues. It may be best for young athletes to avoid pre-workout supplements.
The same could be said for energy drinks, as limited research is available regarding their safety in young athletes. Instead, athletes should focus on improving sleep habits to promote healthy lifestyle choices.
Focus on eating regular and healthy food options, and maintaining hydration, reduce the need for an energy drink.
It's important to know that although dietary supplements fall under the purview of the Food and Drug Administration, dietary supplement products are not regulated before they are released to the market. Companies do not have to demonstrate safety and efficacy in humans before the products are sold to consumers, as is the case with pharmaceuticals.
Best practices for supplements
I recommend parents follow these tips if they decide to provide dietary supplements to their young athletes:
Choose a high-quality product or brand that has passed an independent quality assessment. These products will have a label or symbol on the package to denote third-party testing.
Follow the instructions carefully.
Check with the governing body that oversees your athlete's sport for a list of banned ingredients or performance-enhancing substances to avoid.
Avoid taking multiple supplements with overlapping ingredients. This will help prevent your child from consuming excessive amounts of specific ingredients, such as caffeine, herbal extracts or vitamins that could be problematic over time.
Avoid products with proprietary blends that do not provide a list of specific ingredients and amounts within the product.
Avoid giving your athlete supplements or multivitamins designed for adults, as the daily requirements or tolerable upper limits may be lower in young athletes due to smaller body sizes.
Talk with your health care provider or dietitian before your child takes supplements if your child has an underlying medical condition or is taking other medications.
Are supplements needed?
For young athletes, it's best to focus on minimally processed, whole-food sources of nutrients rather than relying on supplements for their nutritional needs. If your child still has identified nutritional deficiencies confirmed by labs or a dietitian, a dietary supplement could help fill the gap.
Also, if your athlete is constantly on the go and does not have time to properly prepare snacks and meals, a protein shake, bar or sports drink may provide important nutrients at the right time. Proper fueling can optimize recovery and enhance training adaptations over time. Again, it is best to always choose high-quality products and consult with an expert prior to use.
Performance-enhancing drugs
It's important to note that dietary supplements and performance-enhancing drugs differ. Dietary supplements can legally be sold over the counter and have different regulatory standards compared to prescriptions or other controlled substances. However, supplements may or may not be allowed, depending on the sporting organization. In contrast, performance-enhancing drugs often are controlled substances, may be illegal to possess without a prescription and almost always are banned in sport.
Andrew Jagim, Ph.D., is an exercise physiologist, sports nutritionist, and certified strength and conditioning specialist in Sports Medicine physician in Onalaska, Wisconsin.