Posted By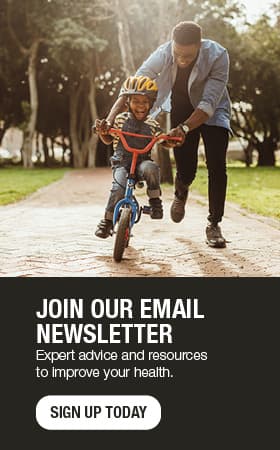 Link between autism and vaccination debunked
Vaccinations are an important way to keep your child safe and healthy. As a parent, you protect your child with shelter, safety and proper nutrition. Childhood vaccines protect children from a variety of serious or potentially fatal diseases, including diphtheria, measles, mumps, rubella, polio, tetanus, influenza, COVID-19 and whooping cough (pertussis). If these diseases seem uncommon — or even unheard of — it's usually because these vaccines are doing their job.
If you've missed those important immunizations, you're exposing your child to these potentially dangerous, even deadly, diseases. Some parents may wonder about the benefits and risks of childhood vaccines. Others have heard myths that vaccines can cause autism.
Here's what you need to know:
Autism spectrum disorder
Autism spectrum disorder is a condition related to brain development that affects how a person perceives and socializes with others. This disorder causes problems in social interaction and communication. It also includes limited and repetitive patterns of behavior.
The term "spectrum" in autism spectrum disorder refers to the wide range of symptoms and severity.
Dispelling the autism myth
Vaccines do not cause autism. A small study in 1998 suggested a link between vaccinations and autism spectrum disorder. The study was reviewed further and retracted. In addition, the author's medical license was revoked due to falsified information.
Since then, numerous studies have debunked a connection between autism and the measles, mumps and rubella (MMR) vaccine.
In April 2015, JAMA published the largest study to date, analyzing the health records of over 95,000 children. About 2,000 of those children were classified at risk for autism because they had a sibling already diagnosed with autism. The study confirmed that the MMR vaccine did not increase the risk for autism spectrum disorder.
What to know about vaccines
Vaccinations use a dead or weakened version of viruses or bacteria to help your body trigger an immune system response. These vaccines help children develop natural immunity, while significantly reducing the risk of illness and complications, compared to acquiring immunity through natural infection.
Usually, side effects are minor, like injection site soreness, lump or bump at the site, fatigue, fussiness, headache, decreased appetite, or low-grade fever.
Protecting your child, others
For almost all children, the benefits of getting vaccinated are much greater than the possible side effects. Complications from illnesses that children are vaccinated against are often much more severe, sometimes leading to lifelong complications, hospitalizations and death.
Not vaccinating your children also increases the risk to others around them. Some children cannot be vaccinated due to medical reasons. Their only protection is herd immunity, where everyone surrounding an at-risk person is vaccinated against an illness. This reduces the risk to the unprotected person.
When considering your child's health and safety, remember to factor in the importance and necessity of proper childhood vaccinations. Not only are you protecting your child, but also you will be protecting your community.
If you have questions or concerns, talk to your child's primary care provider.
Jennifer LeGare is a nurse practitioner in Pediatrics & Adolescent Medicine in Eau Claire, Wisconsin.