Posted By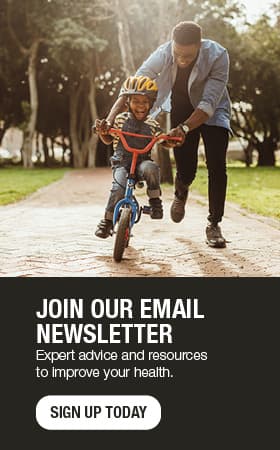 How to strengthen your core
About 80% of Americans struggle with lower back pain at some point. One key to preventing this, or quickly recovering from back pain, is to strengthen your abdominal, pelvic, diaphragm and back muscles. These muscle groups are referred to as core muscles. Implementing core workouts into your daily exercise can help prevent back pain and improve your posture.
When performing core exercises, be sure to use a mat or lay on carpet. Also, don't forget to take deep, slow breaths and exhale with the effort of the movement to activate your core muscles.
There are nonstrenuous exercises that can help strengthen your core at home, including yoga and Pilates or using a stability ball.
Use a stability ball and yoga mat when you try a core exercise called a bridge at home:
Lie on your back with your legs resting on top of the ball.
Tighten your abdominal muscles. Inhale deeply.
Exhale as you tighten your core, lifting your hips and buttocks off the floor into a bridge. Hold steady for three deep breaths. This works your core muscles and the muscles along your backside — the gluteal muscles and hamstrings — as they contract to keep you in place.
Return to the starting position and repeat.
For added challenge, raise your right leg off the ball. Repeat with your left leg.
Get more exercise tips:
Denise Grabowski, M.P.T., is a physical therapist in La Crosse, Wisconsin.