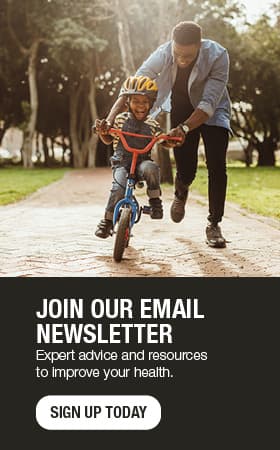 Heart-healthy tips from the front line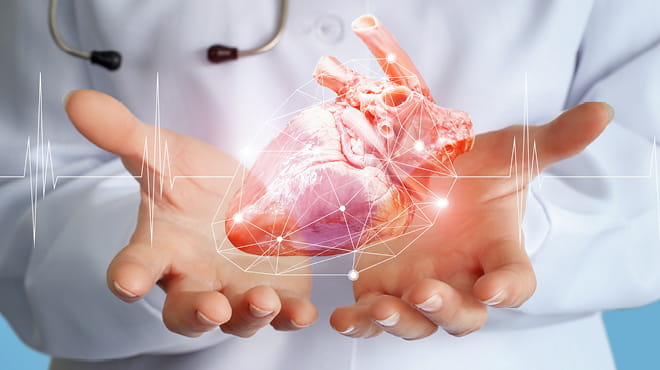 Staying heart healthy can be a challenge — especially when your good intentions bump into your real life. It's hard to balance work, family and taking care of yourself.
Anita Anderson, a physician assistant, and Emran Mohammad, a certified nurse practitioner, both in Cardiology at Mayo Clinic Health System in Mankato share tips for combating some common pitfalls of heart health:
Subdue stress
When you're stressed, your body releases adrenaline, providing the fuel for the fight-or-flight response needed to help you cope with a big challenge — like running from a lion. That burst of adrenaline may have helped keep our ancestors alive. But today, it's an oversized response to the threats of modern life, such as work deadlines or disagreements with a family member. In fact, the stress response has become a threat itself as it may lead to high blood pressure, which is a risk factor for coronary artery disease. It also may lead to heart rhythm disturbances, and even heart failure. That's why it's so important to learn to manage stress, Anita says.
"Our modern stressors are part of our everyday lives," Anita says. "They aren't going to go away, so we need to learn to deal with them in a healthy way. I find I'm much better able to cope with stressful days when I'm getting regular exercise, and making time to see friends and family. If I do find myself feeling anxious in a particular situation, I typically take a few deep breaths or go for a short, one-to-two minute walk. It also is helpful to decompress with someone who is close to me and not keep all my emotions bottled inside. All of this has a way of calming me down."
Schedule sleep
It may seem harmless to skimp on sleep. But there's a cost to trying to get by on too little. One study found adults over 45 who slept fewer than six hours per night were about twice as likely to have a stroke or heart attack as people who slept six to eight hours per night.
"It can be hard to power down at night," Emran says. "Especially with our use of electronics. It's easy to tell yourself you're just going to peek at social media for a minute or answer one more email. But that can creep into what should be your sleeping time. Instead, try using technology to help you get to bed. I set an alarm on my phone for around 30 minutes before I want to be in bed. Then I turn off my electronics, get ready for bed and spend some time reading a book or magazine before going to sleep."
Cleanliness is next to ...
One more tip from the heart pros: Make clean hands and teeth a priority. There seems to be a connection between gum disease and heart disease, so brush and floss every day. And there are a number of viruses and types of bacteria that can lead to dangerous heart infections. Frequent hand-washing can help you avoid infection.
Read more about how to keep your heart healthy: