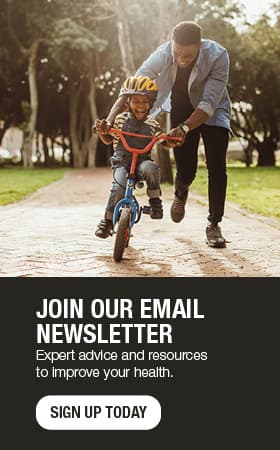 Grief during the holidays: Finding hope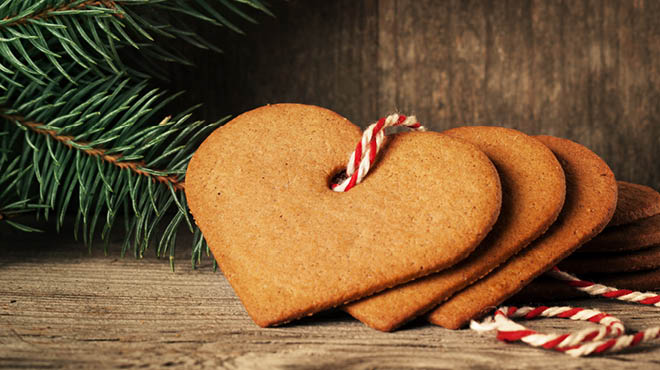 The holiday season can be one of the most difficult times of the year when you have experienced the death of someone you love. Holidays — a time of family togetherness, traditions, joy and thankfulness — can suddenly bring sadness, loss and a feeling of emptiness. It's a time when your senses are confronted with sights, sounds and smells that can trigger memories of the past, resulting in a renewed sense of personal grief.
This year, there is a new layer of grief for thousands of families who have lost loved ones during the COVID-19 pandemic. New or long-lasting grief can make you feel like you' re all turned around, going in circles or out of balance. Understanding how you and other family members respond to grief can bring back a sense of balance, which can help you explore ways to embrace loving memories and recognize your needs during this difficult time.
It's also important to remember that adults are not the only family members who grieve. Children often are the forgotten mourners. Unlike adults, they can move in and out of their grief quickly, which is normal. Children can benefit from having opportunities to express how they feel, along with reassurance and loving support. Including children in sharing memories and activities with family and friends can be an important part of the healing process.
During this holiday season, keep these tips in mind:
Plan ahead.
Consider where the challenges may come so you can make a plan that is comfortable for you. Tell family members and friends of your needs ahead of time so they understand that things may be different this year.
Grant yourself permission to change traditions.
It's OK to shift or forgo some traditions this year. Alterations in family traditions don't need to become new traditions. Do what feels right at this time.
Ask for help.
Accept offers for assistance with shopping, decorating, cooking and other holiday activities.
Share memories with family and friends.
Your loved one is missed but not forgotten. Memories can bring laughter and tears. Both are OK and can be healing.
Light a special holiday candle.
Place the candle in an important spot as a symbol that love lives on.
Create a tribute.
Honor your loved one's passions by crafting something to serve as a long-lasting reminder. For example, you could make a scrapbook, build a birdhouse, plant a tree or make keepsake ornaments with family and friends.
Cinnamon dough keepsake ornaments
This easy-to-make ornament, with its warm cinnamon fragrance, is something that can be hung on your Christmas tree or around the house. It's also a wonderful gift that can be given to others who have been touched by your loved one. Be creative. Use different cookie cutters to create shapes that bring a smile and fond memories to mind. Use paint, markers or other items to decorate the ornament, or write your loved one's name on it. It's meant to be a keepsake that's personal to you.
Supplies needed
1 cup of flour
1/2 cup of salt
1/2 cup of cinnamon
3/4 cup of very warm water
Bowl
Plastic food wrap
Rolling pin
Wax paper
Cookie cutters
Straw
Paint, glue, beads, markers or other decorations
Ribbon or yarn for hanging
Instructions
Combine ingredients together in a bowl and mix well, finishing by kneading the dough with clean, dry hands. If the dough is sticky, dust your hands with a little flour and knead.
Roll out the cinnamon dough on waxed paper until it's about ¼" thick.
Cut out desired shapes using cookie cutters.
Use a straw to punch a hole in the ornaments for the ribbon to hang. The circle of dough will pull out with the straw.
Gently place the shapes on a piece of clean wax paper.
Dry completely (about 24 hours).
Once dry, thread a ribbon through the hole you created with the straw, and decorate with paint, markers, etc. You also can use Mod Podge or a clear finishing spray to add a shiny appearance.
Lisa De Sieno is director of Bereavement Services in Eau Claire, Wisconsin.