Posted By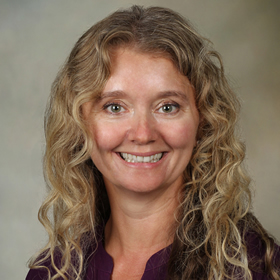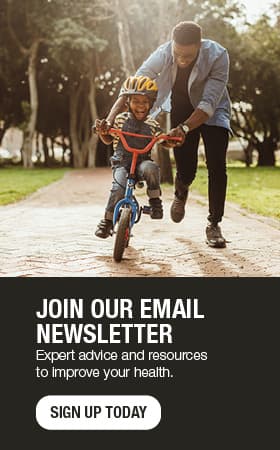 5 simple ways to fit a workout into any schedule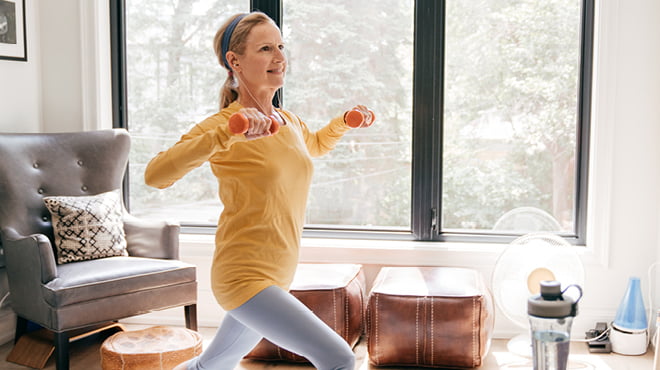 Life can be busy, especially during the holiday season. It's hard to find time to complete your to-do list, along with focusing on your fitness and well-being.
While there are plenty of sources for quick, at-home workouts, tips on how to become a morning person or how to stop pressing snooze when it is time for your 5 a.m. workout, finding the time to complete the workouts saved on your Pinterest board, Facebook page or YouTube channel can be difficult. If you're like many people, you find more comfort staying in your bed rather than taking part in a 5 a.m. workout, or sipping another cup of coffee for a midday energy boost rather than getting natural endorphins from a workout.
The most common excuse to avoid exercise is "I don't have time." Considering the 24 hours in a day, eight hours are recommended for sleep for adults. That leaves 16 hours for activities, including work, daily tasks and distractions.
It's likely you can find 10 to 15 minutes from the distractions, including TV watching, online shopping or browsing social media channels throughout the day to be active for the benefit of your health.
Sticking to these 5 tips might be the answer to a realistic workout routine catered to your busy life:
1. Plan ahead.
Planning allows you to look at your daily schedule and identify ideal times to work out. Plan to succeed by bringing your shoes, an extra jacket and mittens for a walk during your lunch break. Carry your gym bag, including shower supplies, in your vehicle. Planning to work out increases the likelihood to complete the task by finding a way to fit it in rather than finding an excuse to skip a workout.
Without a specific plan, finding time for a workout seems like more of a hassle. This behavior results in a missed opportunity or a validated excuse to skip the workout.
People who don't have a plan typically don't accomplish their goal. Make sure you plan in advance to guarantee success in your workout goals.
2. Schedule it.
Once you've planned your workout, schedule it. Write your exercise time in your planner, create a calendar entry with an automatic reminder or reserve your spot in the spin class. Consider your workout time to be as important as a work meeting or dental appointment. Once you've allotted the time, you avoid using "I don't have time" as an excuse.
From an early age, most people are used to keeping a schedule. When your day is planned, you're more likely to keep the scheduled activities, resulting in the physical and mental benefits of exercise. You've set yourself up for success.
3. Allot 10 minutes, three times a day.
A common misconception is the more time you spend working out, the more results you will see. Aim for a goal of 30 minutes of activity, five days per week. The 30 minutes daily does not need to be consecutive. Consider splitting the time into 10- or 15-minute segments throughout your day.
A workout is a workout, no matter how long or short. Allow yourself 10 minutes to get your heart rate up. Use breaks in your day to go for a walk, do pushups or jumping jacks, and you'll benefit from the activity.
4. Do the little things.
Taking the stairs instead of the elevator is a great way to aid in weight loss. Try parking further away from the door every time you park. Small tactics add up to big results.
The short activities you do throughout your day will significantly affect your fitness goals. In addition, participating in short activities throughout the day keeps workouts from feeling overwhelming.
Here are a few ideas for maximizing your daily movement:
Take the stairs instead of the elevator.
Complete 10 pushups when you wake up in the morning.
Do jumping jacks, squats or burpees during commercial breaks while watching TV.
Replace a daily distraction, such as scrolling on social media, with an activity like walking around your neighborhood.
If you sit at a desk for work, get out of your chair every 20 minutes to do calf raises or stretch. Set an alarm to keep you moving throughout the day.
5. Let yourself experiment.
An intense workout routine and eating plan is not something to begin on a whim. This can cause you to quit as quickly as you start. You will be less successful if you make the decision to exercise and change your nutrition impulsively. It is crucial to find a workout and nutrition plan you enjoy and can continue long term.
Allow time to experiment with different workout routines and activities. Start slowly and reflect on how you feel. Discover workouts and exercises you enjoy during this experimental time. Identify personal fitness goals and realistic nutrition plans.
Aside from consistency, one of the most important factors for seeing results happens through good nutrition. Nutrition is key. While experimenting with physical activities and exercise schedules, explore different nutrition plans. Find a plan that works for you and your goals, as well as your palate.
Finally, you may understand that consistent physical activity and good nutrition lead to results, but knowledge alone is not enough. Intrinsic motivation is a necessary component for success.
Find your motivation and remind yourself daily of your goals when presented with excuses to skip a workout or have extra dessert. You won't regret the workouts you do. You will regret the workouts you skip. Use these five tips to stay motivated and accomplish your goals.
Alecia Gende, D.O., specializes in sports medicine in Onalaska, Wisconsin.