Posted By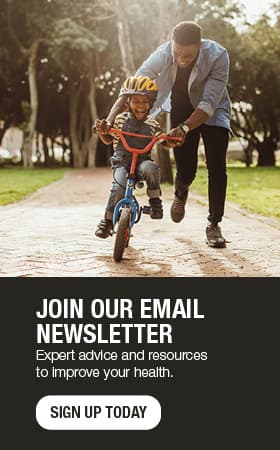 10 tips to enjoy the holidays after bariatric surgery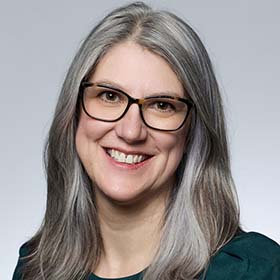 It's that time of year again — family feasts, workplace treats and holiday parties. The holiday season can be quite challenging after bariatric surgery. The good news is that you can still enjoy this time with family and friends. The key is to plan ahead and enjoy in moderation.
Here are 10 tips to help maintain your weight during the holiday season:
1. Don't save your calories.
Although it may be tempting to skip meals to save your calories for holiday treats, it's better to stick to your regular eating patterns. You are more likely to overindulge if you arrive at the party hungry.
2. Don't forget the basics.
Just because it's the holidays doesn't mean you can't maintain the same healthy eating habits. Pay attention to portion sizes, start with protein, eat slowly and track your intake. Keeping these basic rules in mind will help avoid overeating.
3. Be mindful.
Eating while socializing can easily lead to eating too much. Enjoy the conversation and company. Save eating for a time when you can focus on the food, enjoying the flavor and texture.
4. Steer clear of the buffet table and kitchen.
Standing close to the food may result in mindless nibbling. Carefully select items you truly want to try, and then move away.
5. Go easy on the alcohol.
For starters, alcoholic drinks are full of empty calories. It's better to eat your calories than drink them. And remember, in addition to adding calories, alcohol actually can dehydrate you. You also should be aware that alcohol can affect you differently after bariatric surgery. You may feel the effects much sooner with less alcohol. You're also more likely to overindulge at the buffet table after a couple drinks
6. Drink plenty of water.
It's important to stay hydrated and plan ahead. This ensures you can avoid drinking within 30 minutes of eating and still get in 64 ounces a day.
7. Exercise.
The holidays can be a busy time, and it's easy to let exercise routines fall by the wayside. It's much easier to get out of the habit of exercising than it is to get back into it once the holidays are over. Consider scheduling a time for exercise or organizing family activities that get everyone moving.
8. Bring a dish to share.
That way, you can be certain there is a healthy option at the gathering
9. Choose healthier options.
Give your favorite recipes a healthy makeover or look for alternatives that cut the fat and calories. For example:
Use skim milk instead of whole milk in your mashed potatoes
Use fat-free creamed soups in your recipes rather than the full-fat versions
Consider substitutes for sugar, such as unsweetened apple sauce or noncaloric sweeteners
Add flavor with garlic, spices and herbs rather than fats, such as butter and gravy
Combine 1/4 cup Greek yogurt with 1/2 cup butter to replace 1 cup of butter in a recipe
When baking your favorite holiday treats, replace each egg with two egg whites, and substitute evaporated skim milk in place of heavy cream
10. Be kind to yourself.
So you overindulged a bit. Maybe you sampled a few too many goodies. That doesn't mean all is lost. Forgive yourself, recommit to healthy patterns and move on. And remember, it's OK to allow yourself an occasional treat.
Heidi Bednarchuk is a clinical nurse specialist in Bariatric Surgery in Fairmont and Mankato, Minnesota.
---
HOLIDAY RECIPE IDEAS
Eggnog: Blend together four bananas, 1 1/2 cups skim milk, 1/ 1/2 cups plain nonfat yogurt and 1/4 teaspoon rum extract. Top with 1/4 teaspoon nutmeg. (Recipe from UCLA Center for Obesity and Metabolic Health)
Add flavor to protein shakes. Adding vanilla, nutmeg, cinnamon and pumpkin purée is an easy way to make a delicious holiday shake. Around Christmas, try adding sugar-free mint syrup to a chocolate shake.