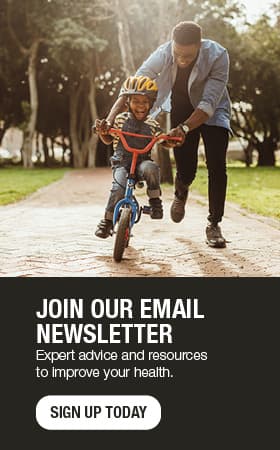 Don't leave your health decisions to chance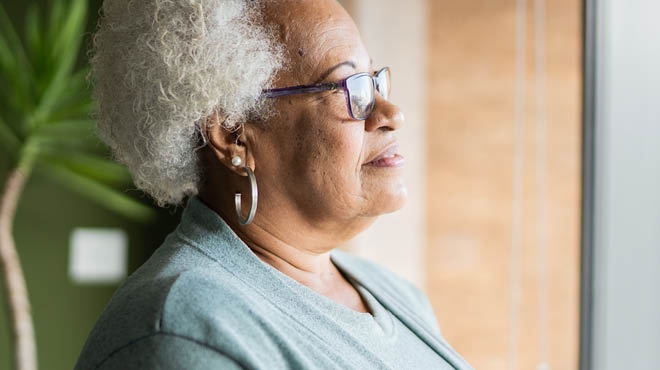 It's easy to put off making important decisions in life, especially health care decisions. They can be uncomfortable and complex. Yet taking time to discuss and document your health care wishes can bring peace of mind and lead to better health outcomes in the future.
It's easy to procrastinate
There are so many things to do every day, an almost-limitless amount of "low hanging fruit" items to cross off the list. It's easy to put off thinking about your health care wishes.
There are many more enjoyable things to plan and ponder, while considering your health care wishes can feel like a chore. When given a choice between planning a vacation or outlining your end-of-life wishes, it's easy to pick the more fun, less distressing task.
You also may procrastinate because you believe these decisions can wait for a more appropriate time in the future. Unfortunately, the right time and circumstances never seem to line up.
Documentation of your wishes
Thinking through and documenting your health care wishes tells your family and health care team what kind of care you want if you are too ill to express your wishes yourself. This could occur if you're terminally ill, seriously injured, in a coma, in the late stages of dementia or near the end of life.
Some decisions that you should document include when you want to be resuscitated by CPR, when and for how long you want to be placed on a mechanical ventilator, or if you want to be fed through a feeding tube.
Record your wishes in a legal form called an advance directive. This document isn't just for older adults. Anyone over 18, regardless of state of health, can complete an advance directive. It's only activated if or when you are incapacitated and cannot make health care decisions.
One type of advance directive, a power of attorney for health care, is preferred because it makes your care wishes known and designates a person to make decisions for you if you cannot speak for yourself. This person is called a "health care agent."
When selecting your health care agent, remember this story:
Two leaders pondered a difficult decision and were united in their approach. But soon, the second leader started to second guess the decision. The first leader said to the second, "Now is not the time to be a fence straddler."
As you select your health care agent, pick a person you trust to follow your wishes and hold firm to the decisions.
You can update an advance health care directive or power of attorney for health care at any time, such as after a new diagnosis, a change in marital status or if your thoughts about end-of-life care evolve.
Get better outcomes
Procrastinating health care decision-making is a serious matter, so the sooner you begin, the better the potential outcome.
In some cases, life can be prolonged using advanced technology like ventilators, vasopressors and surgery. It's great to be an educated health care consumer and understand the available treatment options, but it's also important to remain objective, and listen to and heed the advice of your health care team.
If your health care team is unsure of your wishes, they may insist on prolonging care or performing invasive treatments on your behalf. These actions can have serious negative side effects and result in low quality of life.
Documenting your wishes early ensures that you will get the medical care you want and need while avoiding unwanted heroic measures that may be harmful. It also relieves unnecessary suffering, and eases your family and friends of decision-making burdens during moments of crisis or grief. What a gift this is for them.
Tips for difficult decisions
These conversations and decisions are not easy, but they are important.
Here's my advice on tackling difficult decisions with your family and friends:
Don't kick the can down the road.
Sometimes getting started is the hardest part. Years ago, I drove a vehicle with a manual three-speed transmission on the column. Unlike the automatic engines found in cars today, you could give this car a small push downhill to start the engine. In the same way, some people just need a little push to get started.
Perhaps you feel the day will never come that you face a serious injury or illness or that you will die in your sleep. But nearly every family is affected by a serious illness or injury at some point. If decisions are put off and not documented, a well-intentioned but uninformed family member could make decisions that don't align with your wishes. I have found this to be the case on many occasions. A rolling snowball in the form of unmet health care decision-making can lead to a big mess that can become a proverbial avalanche if left unheeded.
Don't decide to do nothing.
Inaction is still an action. If you refuse to make difficult decisions in health care, you are still deciding, but it's much riskier. It's like gambling on a roulette wheel. You don't know where the ball is going to stop. Instead of taking action to improve your odds, you are just hoping for a good outcome.
You take control by expressing your wishes and choosing a responsible health care agent in an advance directive. These actions guide your roulette ball by adding flappers on the wheel that align with your desires. Doing so can make the difference between comfort or chaos for you, your health care team and your family.
Keep points simple yet specific.
As you complete your advance directive, you will be advised to consider all options. This can feel overwhelming. The key is to keep it simple because there is no way you can cover every possible scenario.
Too often, advance directives are too generic or too detailed. I recommend a happy medium where some key themes are outlined and cover a myriad of scenarios. Keep it simple when you can.
Let professionals guide you.
When you are ready, find a health care professional to guide you through completing an Advance Directive booklet. Social workers and chaplains in health care organizations, along with faith leaders, community service workers in local communities and volunteers, are trained to assist you. Your primary care provider also can assist. These professionals will help you work through the decisions, but they won't tell you what to do.
Advanced planning and outlining your wishes before you need the care gives you the opportunity to communicate your wishes with your family. Talk with them about your advance directive and health care wishes, along with your rationale behind the decisions. Give a copy to your health care agent and health care team.
It's prudent to be a well-informed patient as you outline your health care wishes. They are not only life decisions, but also they're life-altering.
Helpful links:
Chaplain William Creech is a clinically trained, board-certified chaplain in Mankato, Minnesota.