Posted By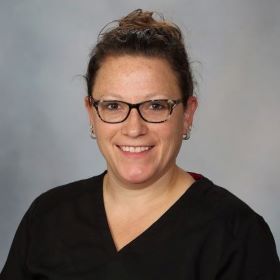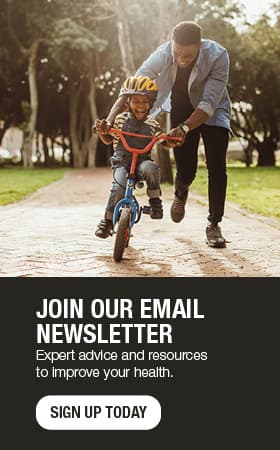 Dig into the benefits of gardening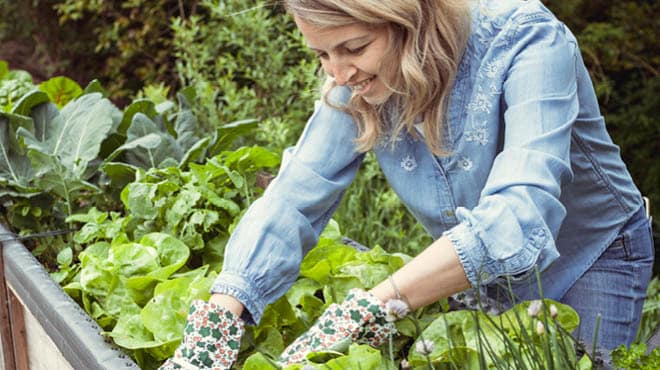 Growing your own food in a garden isn't a new idea. It was a critical way for ancient people to have access to reliable, nutritious foods.
The necessity of vegetable gardens has varied through time. Gardening has gained popularity recently, even with easy and inexpensive access to food at grocery stores.
A study found that interest in gardening increased during the COVID-19 pandemic. People spent more time at home and turned to their gardens for a connection to nature, stress relief and food provisions.
For 10 years, I've tended large vegetable and flower gardens at my home. I find it to be challenging and gratifying to watch the gardens grow and develop.
Here are a few of the many benefits I've found from digging in the dirt:
Increased exercise
A busy day in the garden can be a good form of exercise. While tending a garden, you perform functional movement that mimics whole body exercise. You perform squats and lunges while weeding. Carrying bags of mulch and other supplies works large muscle groups. Digging, raking and using a push mower can be physically intense activities.
You may burn as many calories as a workout in the gym. If you aren't used to these types of activities, it is likely that you will feel a bit sore after a busy day gardening. Gardening also can improve your balance, strength and flexibility.
Gardening activities can be modified if movement is a challenge. There are different ways to participate if you think outside of the box. Use a small stool or raised garden beds if you suffer from back pain. A shovel or rake can be used to support your knees when squatting. Smaller pots are lighter and easier to move than large ones. Buy smaller bags of mulch or soil that are easier to carry.
Improved diet
Growing and eating your own fruits and vegetables can have a positive impact on your diet. Gardeners are more likely to include vegetables as part of healthy, well-balanced diets. My family eats corn, potatoes and salsa made from ingredients grown in our garden year-round.
Different vegetables have a variety of unique health benefits. Peppers contain capsaicin, which has anti-inflammatory properties and can reduce heart disease. Tomatoes are high in vitamin C and potassium. They also contain lycopene, an antioxidant that may reduce prostate cancer risk. Sweet potatoes are high in beta carotene, an antioxidant that may help slow the aging process and reduce the risk of some cancers. Spinach may boost your immune system and broccoli protects your body's cells from damage.
Time in nature
Getting outdoors is good for your physical and mental health. People tend to breathe deeper when outside. This helps to clear out the lungs, improves digestion, improves immune response and increases oxygen levels in the blood.
Spending time outdoors has been shown to reduce heart rate and muscle tension. Sunlight lowers blood pressure and increases vitamin D levels.
Reduced stress levels
Nearly all forms of exercise can reduce stress including gardening. It's been shown to lighten mood and lower levels of stress and anxiety. It's very gratifying to plant, tend, harvest and share your own food.
Routines provide structure to our day and are linked to improved mental health. Gardening routines, like watering and weeding, can create a soothing rhythm to ease stress.
After a day in the clinic, my routine is to check in with my family and then spend an hour or so in my garden. I find that pulling weeds can be therapeutic and calming after a long day. It provides the opportunity to slow down, plan or mentally work out a problem.
Social connection
Gardening brings people together and strengthens social connections. The gardening community is rich with people willing to share their expertise, time and occasionally plants with new gardeners. Master gardeners are local volunteers dedicated to educating and empowering fellow gardeners. Community garden plots bring together people with diverse backgrounds to work on a common goal. Many gardening friendships begin over celebrating a success or bemoaning a gardening misstep.
Social connections are important because they help lower stress, improve resilience and provide support during difficult times in life. A strong sense of belonging lowers your risk of depression, anxiety and suicide.
The friendships that I've made have been the biggest benefit of gardening for me. During the spring, my friends and neighbors plan our vegetable gardens together. We discuss what worked well or needs to be improved from the previous year. In summer, we share extra produce with each other. In the fall, we host a big salsa making party to enjoy the harvest together. These activities improve the joy we get out of the garden and strengthen our connections.
Starting a garden
Here are three tips if you are considering starting a garden at your home:
Start small.
It's easy to get excited and want a large plot with many plants. Don't take on more than you can handle because that could cause more stress. The larger the garden, the more work it is. It can quickly overwhelm you if you don't have enough resources or time to care for it. You can always increase the size of your garden in the future.
Build a network.
Find other people who are interested in gardening. Learn from each other's successes and failures.
Research appropriate plants.
Find plants that grow well in your climate or hardiness zone. Talk with local master gardeners or county agricultural resource office to get tips on what plants thrive in your area. This improves your chances of success and lowers the stress and potential disappointment.
Lisa Wimmer is a nurse practitioner in Family Medicine and avid gardener in Lake City, Minnesota.