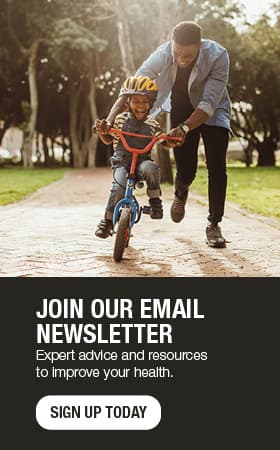 Checklist to a healthy heart
A healthy heart is the key to a healthy and happy life. Knowing the state of your heart health allows you to see the areas in which your health is excelling and others where you could improve. Being aware of your heart health can help you take care of and control your overall health.
The Checklist to a Healthy Heart will take you through 10 different factors that can help you determine how healthy your heart is and where you can work on improving your heart health. These factors include:
Blood pressure
Blood sugar
Body mass index
Exercise
High-density lipoprotein
Low-density lipoprotein
Tobacco use
Total cholesterol
Triglycerides
Waist measurement
Go through the Checklist to a Healthy Heart to determine where you stand with your heart health and how you can make changes. Contact your health care provider for more information about your heart health.