Posted By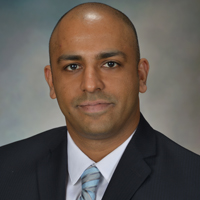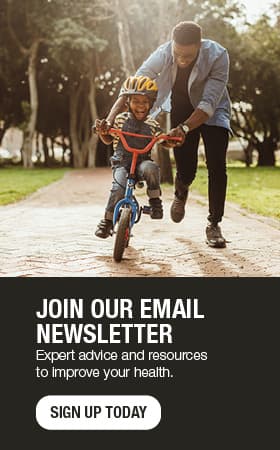 Checking the facts of COPD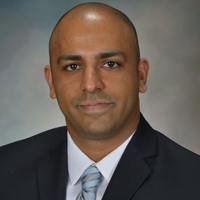 On average, we take 20,000 breaths every day. Our lungs are one of the largest organs of the body, and they do a lot of work 24/7 to keep us alive. If you have chronic obstructive pulmonary disease (COPD), it can change your life. It's a disease that causes obstructed airflow of the lungs and produces symptoms such as coughing, wheezing and shortness of breath.
Let's examine a few facts and fallacies regarding COPD so that you can keep your lungs healthy:
COPD is caused by smoking.
TRUE. Smoking tobacco with cigarettes, cigars or pipes is, by far, the No. 1 cause of COPD. Over time, smoking does irreversible damage to the inside of the lungs. But there are other causes of COPD, such as prolonged exposure to second-hand smoke, air pollution and occupational dust, smoke or chemical fumes. There are also rare cases of COPD that result from a genetic disorder called alpha-1-antitrypsin deficiency.
COPD is easy to catch early.
FALSE. COPD develops slowly over many years, so most people are at least 40 years old when actual symptoms begin. At that time, much of the damage to the lungs has already been done. Your doctor may recommend a chest X-ray, CT scan or a pulmonary function test, such as a spirometry, in order to properly diagnose you with COPD.
Chronic bronchitis and emphysema are the two main types of COPD.
TRUE. Chronic bronchitis is an inflammation and narrowing of the airways that carry air to the lungs. It typically causes a chronic, phlegmy cough and wheezing. Emphysema is a lung disease in which the fragile alveoli (air sacs) in the lungs become damaged. Emphysema typically causes shortness of breath or feeling of tightened airways.
COPD can be cured.
FALSE. Once the damage to the lungs has been done, it cannot be reversed. However, COPD can be treated and managed. The first and most important thing to do is eliminate the cause. For most people, that means stop smoking. Quitting smoking isn't easy, but it's imperative in order to treat the disease and improve your quality of life. Treatments for COPD include medications, such as inhalers, steroids and antibiotics. COPD patients may also benefit from oxygen therapy or pulmonary rehabilitation. A minority of patients may require surgery, such as a lung volume reduction or a lung transplant.
COPD leads to other health concerns.
TRUE. While, for the most part, COPD may not be a killer itself, it can cause other more deadly diseases and conditions. If you have COPD, you are more susceptible to respiratory infections, such as colds, influenza and pneumonia. It also increases your risk of heart disease, lung cancer and high blood pressure.
If you have a cough or wheeze, and you're a smoker, then you have COPD.
FALSE. COPD is commonly misdiagnosed. Former smokers are often told that they have COPD, when they have simple deconditioning of the lungs. Likewise, many people who truly have COPD aren't diagnosed until the disease is advanced and treatment is less effective. COPD should be diagnosed by a medical professional through a series of breathing tests, radiology scans and other physical assessments.
If you have concerns about respiratory illness, contact your health care provider team.
In this video, I speak about COPD symptoms, treatment and prevention:
Sunny Khosa, M.D., is a pulmonologist at Mayo Clinic Health System in Mankato.