Posted By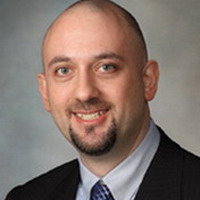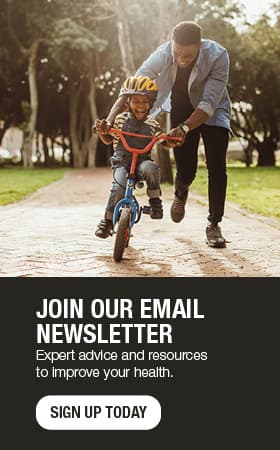 Lung cancer hard to catch, early screening helps
Lung cancer is the No. 1 cause of cancer deaths in American men and women. According to the American Lung Association, more than 158,000 men and women in the U.S. are expected to die from lung cancer by the end of the year. Catching lung cancer or its initial indicators early can vastly improve outcomes. However, signs and symptoms are often subtle or non-existent until the disease progresses. Lung screening programs, which are becoming more common and increasingly effective, are the best way to discover lung cancer before it advances.
What is a lung screening?
The goal of lung screening is to detect lung cancer at an early stage — when it's more likely to be treated effectively. Studies show lung screening reduces the risk of dying of lung cancer.
Screenings start with an initial telephone assessment with a pulmonology specialist. For patients who meet established criteria, a face-to-face visit and a low-dose CT scan will be scheduled. During the face-to-face visit, the patient's education regarding the process is completed, and all questions and concerns are addressed in person. Follow-up appointments will be scheduled if needed after that.
Who qualifies for a lung screening?
Lung screening is a test to look for signs of lung cancer in people who are at an increased risk for developing this life-threatening disease. Typical criteria to qualify for screening include current or past smokers between ages 55 and 80 who smoked an average of one pack per day for 30 years.
While this is the basic criteria, other factors usually also are considered when evaluating patients for lung screening. Talk to your health care team for more information.
What are the symptoms of lung cancer?
In most cases, signs of lung cancer don't appear until the later stages of the disease. Symptoms may include:
A new cough that doesn't subside
Changes in a chronic cough
Coughing up blood, even a small amount
Shortness of breath
Wheezing
Hoarseness
Unexpected weight loss
Bone pain
Headache
You should contact your health care provider if you have any concerning symptoms.
Lung cancer is serious and deadly in many cases. But catching physical warning signs and traces of cancer early on increases your likelihood of survival. A lung screening program is the best way to detect lung cancer before it becomes too advanced to cure.
Mayo Clinic Health System sites in Mankato, Minnesota, La Crosse, Wisconsin, and Eau Claire, Wisconsin, offer the lung screening program.
Jamil Taji, M.D., is a pulmonologist Mankato, Minnesota.