Health Topics
Find information on many health topics, listed A to Z.
Smoking and Tobacco Use
Smokers and other tobacco users are more likely to develop disease and die earlier than are people who don't use tobacco. If you smoke, you may worry about what it's doing to your health. You probably worry too about how hard it might be to quit smoking. Nicotine is highly addictive, and to quit smoking — especially without help — can be difficult. In fact, most people don't succeed the first time they try to quit smoking. It may take more than one try, but you can stop smoking.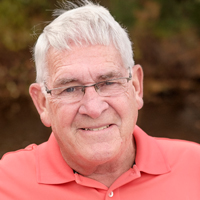 Bill McWhite was vacationing along the Texas Gulf Coast — a time a person would traditionally be relaxing — when his body let him do anything but unwind.
On average, we take 20,000 breaths every day. Our lungs are one of the largest organs of the body, and they do a lot of work 24/7 to keep us alive. If you have chronic obstructive pulmonary disease (COPD), it can change your life. It's a disease that causes obstructed airflow of the lungs and produces symptoms such as coughing, wheezing and shortness of breath.
You've decided to pursue weight loss surgery. You've found out your insurance provides coverage. You've attended all your pre- and post-operative appointments. You've discovered you are a good candidate for weight loss surgery. Now, you are told that you have to stop the use of tobacco products before you can have surgery. Why is this necessary?