Posted By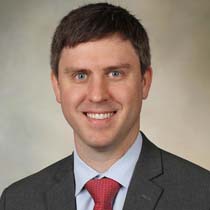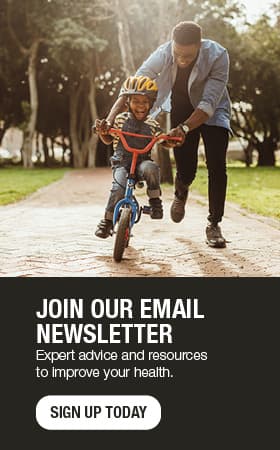 Breaking down the details of colorectal surgery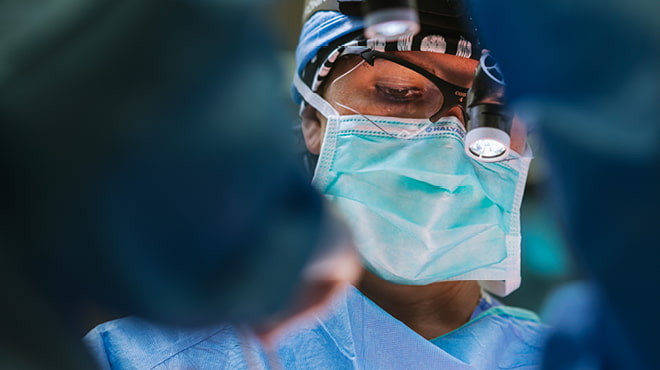 Most people aren't excited about the possibility of surgery, but it is sometimes necessary. Educating yourself about your procedure can make the process less stressful for you and your family.
Considering surgery on the colon, rectum or other parts of the lower intestinal track can raise additional questions:
Will organs need to be removed?
How long will recovery take?
Will I be able to eat and use the bathroom normally after surgery?
Here's what you need to know if your health care team recommends colorectal surgery:
Colorectal surgery basics
The term "colorectal" is a combination of two words: colon and rectum. This term often refers to all organs of the lower digestive tract, including the colon, rectum, anus, pelvic floor and small intestine.
Colorectal surgery includes a wide range of surgical procedures that can treat conditions affecting the lower digestive tract, ranging from hemorrhoids to diverticulitis to cancer. Many procedures can be performed using minimally invasive, or laparoscopic or robotic, techniques.
Colorectal surgeons have completed specialized training on the surgical care of conditions affecting the small bowel, colon, rectum and anus. The two primary categories of colorectal surgeries are abdominal surgery and anorectal surgery.
Abdominal surgeries
These surgical procedures are performed on the digestive organs in the abdomen, primarily the small intestine and colon.
The most common surgical procedures treat:
Colon cancer
Colon cancer surgery can be performed using an open (traditional) or minimally invasive (small incision) technique. The use of laparoscopic or robotic surgery can minimize the size of incisions and speed your recovery. During laparoscopic or robotic surgery, your surgeon performs the operation through several small incisions in your abdominal wall, inserting a camera and small instruments. Colon cancer operation involves removing a portion of your colon that contains the cancer along with nearby lymph nodes. In most cases, the bowel is then reattached internally to allow for normal passage of stool. It is rare that a colostomy is needed.
Rectal cancer
While rectal and colon cancers are similar in many ways, treatments can differ. This is mainly because the rectum sits in a tight space, barely separated from other organs and structures. Because of this, surgery is often combined with radiation and chemotherapy. And in specialized cases, surgery can be avoided entirely. When a rectal cancer requires surgery, attempts are made to preserve the normal function and allow for normal bowel movements. In certain instances, a temporary or permanent colostomy bag may be needed.
Diverticulitis
Diverticulosis occurs when small, bulging pouches called diverticula develop in your digestive tract. When one or more of these pouches become inflamed or infected, the condition is called diverticulitis. Your health care team may recommend surgery if you have had multiple episodes of diverticulitis, infectious complications or persistent symptoms. During surgery, the diseased part of your intestine is removed and the healthy segments are reconnected. Generally, you will be able to have normal bowel movements after surgery. When there is a need for emergency surgery, your surgeon may perform a colostomy to allow your bowel to heal. The colostomy may be reversed later and the bowel reconnected.
Ostomy creation
In some cases, it may not be safe to internally reconnect the intestine. Then it may be necessary to attach the colon to the outside of the body. This procedure is called a colostomy.
During this procedure, your surgeon will create a hole in your abdominal wall and pull the intestine out and secure it to the skin. This is called a stoma or ostomy. It allows stool to leave your body. A colostomy bag attaches to the stoma to collect the waste.
Sometimes the ostomy is only temporary, allowing your colon or rectum time to heal after surgery. In rare cases, however, the colostomy may be permanent. Ostomies may be indicated for a variety of colon-related conditions, including colon cancer, diverticulitis, Crohn's disease or ulcerative colitis.
J-pouch surgery
In cases of severe ulcerative colitis or hereditary cancer syndromes, ileoanal anastomosis surgery is an alternative to a permanent ostomy. It's commonly called J-pouch surgery.
During J-pouch surgery, your surgeon removes the entire colon and constructs a pouch, shaped like the letter J, from the end of the small intestine and attached to the end of the rectum. A temporary ostomy is usually created to allow the J pouch to heal for about two to three months. A second surgery closes the ileostomy, allowing you to pass stool normally.
Anorectal surgeries
Anorectal disorders are a group of medical disorders that occur within the anal canal and rectum. Often these conditions are a source of discomfort, pain, embarrassment and worry.
The most common anal and rectal procedures are treatments for:
Hemorrhoids
Hemorrhoids are swollen veins in the anus or lower rectum. This is a common condition, with nearly 75% of adults having the condition at some point. Many people get relief from home treatments and lifestyle changes. However, surgery may be necessary for painful or persistent bleeding hemorrhoids. Hemorrhoidectomy, the surgical removal of hemorrhoids, is the most effective and complete way to treat severe or recurring hemorrhoids. Other office-based procedures may be available for more minor symptoms.
Anal fissures
Anal fissures are small tears in the thin tissue that lines the anus. An anal fissure may occur when you pass hard or large stools during a bowel movement. Anal fissures typically cause pain and bleeding with bowel movements. Most anal fissures get better with simple treatments, such as increased fiber intake, sitz baths or topical ointments. Your health care team may recommend surgery if you have a chronic anal fissure that resists other treatments or if your symptoms are severe. Surgeons usually perform a procedure called lateral internal sphincterotomy, which involves cutting a small portion of the anal sphincter muscle to reduce spasms and pain and promote healing. There also are treatments using Botox that may be able to preserve the muscle while still allowing healing.
Anal fistulas
Fistulas are small tunnels that develop between the skin and the anus or rectum. Fistulas can become infected and may ooze blood or pus. Surgery can repair the tunnel, prevent recurrence and protect the sphincter muscles. The surgeon takes care to avoid damaging these muscles, thereby avoiding the potential for fecal incontinence.
Prolapse
Rectum prolapse occurs when a part of the rectum slips outside the anus. Sometimes this is mistaken for hemorrhoids. There are multiple approaches to repair rectal prolapse. A minimally invasive, robotic procedure can correct the condition, and most patients are satisfied with the results.
These conditions can be treated in the office or the operating room, depending on their severity.
Recovery after colorectal surgery
Recovery time after colorectal surgery varies depending on the type of surgical procedure performed. Typically, abdominal surgeries require a hospital stay and have a longer recovery time. You can expect activity and lifting restrictions for a few weeks while you recover. Anal and rectal surgeries have a shorter recovery time. These operations are usually performed as an outpatient with no overnight hospital stay necessary. Most patients see improvement in their symptoms within a few days to a week.
A common question people have before surgery is if they will be able to eat, drink and use the bathroom normally. In most cases, the answer is yes. While healing, it may be normal to have some discomfort when passing stool. Your bowel habits may become irregular for a few weeks after surgery as your body heals and adjusts.
Managing pain is critical after all surgeries, including colorectal surgeries. Your health care team will work with you to address your pain.
Pain management techniques have improved, and surgeons can treat most surgical pain with minimal use of narcotics. The goal is to control pain enough to allow patients to recover and return to normal function as soon as possible.
It's common to feel nervous about the prospect of surgery. That's why it's important to talk with the surgeon to learn more about the procedure and get answers to your questions.
Andrew Morris, M.D., is a colorectal surgeon in La Crosse, Wisconsin.