Posted By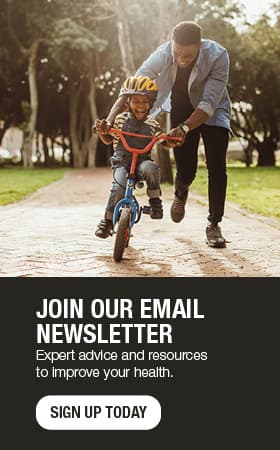 Body contouring after bariatric surgery: Benefits go beyond appearance
As a bariatric surgery coordinator, I'm often asked questions about body contouring in relation to bariatric surgery. Following are some of the common questions asked and answers to them.
What is body contouring?
Body contouring is plastic surgery that removes excess skin and fat and shapes the underlying support tissue.
Will I need body contouring after bariatric surgery?
Not everyone needs body contouring after bariatric surgery. When you lose weight rapidly, your skin may not shrink along with the rest of your body, leaving you with loose folds of skin. Problems related to extra skin include:
Difficulties with personal hygiene
Rashes or sores
Issues with body image
Challenges with extra skin getting in the way
Difficulty finding clothes that fit
Is body contouring the same thing as a tummy tuck?
There are different types of body contouring surgery, including:
Abdominoplasty — More commonly referred to as a tummy tuck. This surgery removes excess abdominal skin, often referred to as an apron.
Mastopexy — More commonly referred to as a breast lift.
Brachioplasty — Also referred to as an arm lift. This procedure removes excess skin under your arms.
Lower body lift — Removal of sagging skin from the abdomen, buttocks, groin and outer thighs.
What are the risks of body contouring surgery?
As with any surgery, there are risks associated with body contouring surgery. These include:
Bleeding or infection
Wound healing issues
Blood clots
Numbness around the incisions
Scars
Unsatisfactory results
How long do I have to wait before having body contouring surgery?
Your weight should be stable before you have body contouring surgery. For most people, this occurs about two years after bariatric surgery.
Will insurance cover body contouring surgery?
Many insurance companies consider body contouring surgery cosmetic and do not cover the procedure or any complications that may occur after surgery. Some insurance companies will cover body contouring surgery if you have issues with rashes or sores related to excess skin.
Is body contouring just about appearances?
The benefits of body contouring are more than just cosmetic. The emotional and psychological improvements can be more dramatic than the physical improvement. Imagine losing 100 pounds but still feeling "flabby" because of excess skin. Getting rid of that skin can improve self-confidence and self-esteem. In fact, a recent study showed that bariatric surgery patients who have body contouring surgery experience less weight regain and have an improved quality of life than those who do not have body contouring.
Learn more about:
Heidi Bednarchuk is a certified nutrition specialist in Bariatric Surgery in Fairmont and Mankato, Minnesota.