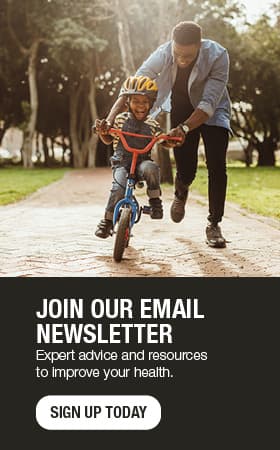 5 tips for setting up your home workspace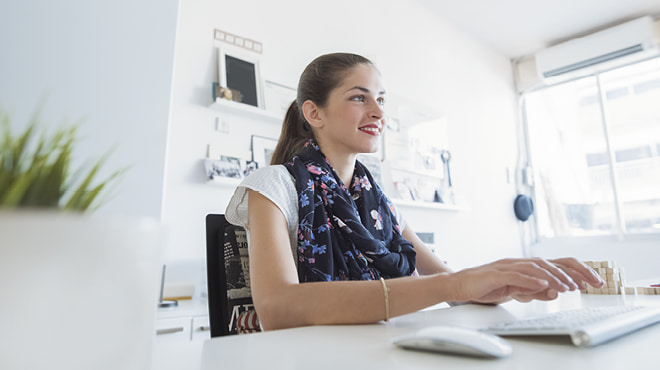 If you sit behind a desk for hours at a time, you're not doomed to a career of neck and back pain or sore wrists and fingers. Proper office ergonomics, including correct chair height, adequate equipment spacing and good desk posture, can help you and your joints stay comfortable at work. If you recently moved to a new office space, it's important that you assess these elements.
Here are five suggestions to keep you comfortable and productive while working: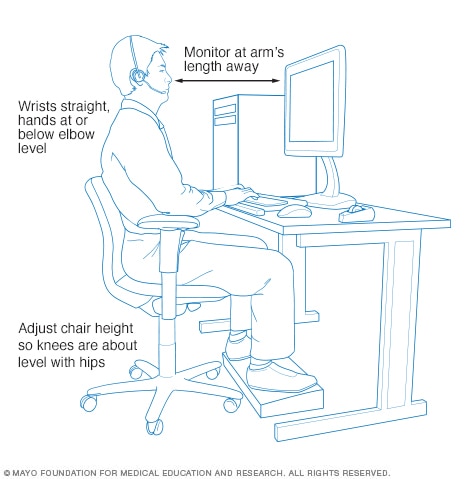 1. Adjust your chair height.
You want your chair to be in a position that allows your feet to sit flat on the ground and your knees to be level with your hips. If need be, place a cushion in the small of your back while sitting in your chair. This helps with lumbar support.
2. Position your go-to items effectively.
You're often reaching for your phone, computer mouse or calculator, so keep these items in easily reachable positions.
3. Take care of your wrists.
Keep your wrists straight while typing. Also use a wrist rest for support.
4. Sit up straight.
While in front of your computer or at your desk, sit up straight and position your body in the center of your workstation.
5. Use a headset.
Wedging your phone between your shoulder and the side of your face while writing isn't good. Use a headset instead to reduce the strain on your body.
Sitting at a desk all day can contribute to aches and pains. In addition to making sure your workstation is set up properly, it's also a good idea to change your position, and incorporate stretches and other physical activities into your workday. Here are some easy desk stretches and office exercises to try.
Regardless if your work space is at home or an office, practicing good office ergonomics, varying how long you sit or stand for a given period of time, and adding stretches and movement to your routine can reduce strain, and keep your muscles and joints healthy.