We are experiencing high call volumes:
Use your account on the Mayo Clinic app or patient portal to check symptoms, get care recommendations and make an appointment.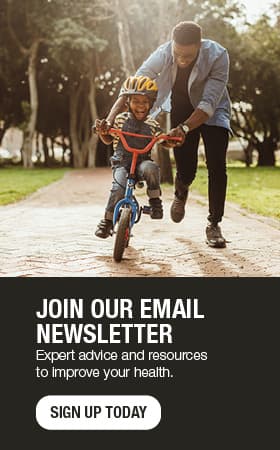 Waseca man walking tall after spinal surgery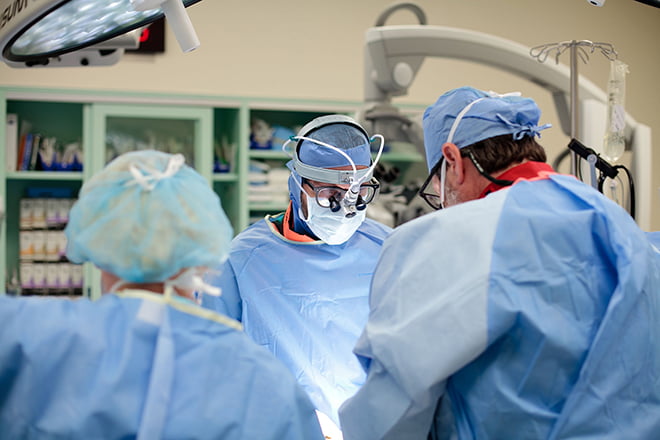 Having worked for decades in agriculture, specifically in the areas of soil fertility, nutrient management and tillage, Gyles Randall was accustomed to physical work, as he conducted field research in Waseca and on farmers' fields in southern Minnesota.

When he started experiencing leg and back pain, one might assume it was the years of physical labor in the fields that caught up with him. But Randall says that wasn't the case.

"I've never had to work at a real heavy-lifting job," said Randall, who has a doctorate in soil science and is a retired research faculty member from the University of Minnesota. "The only thing related to my job was that when I was sitting at the desk in the office, the pain was worse than when I was standing or walking or working in the fields."

Perhaps just a result of wear and tear over time, Randall says, his troubles started more than 10 years ago with nerve pain through his waist, buttocks, legs, calves and ankles, which he lived with for years until he couldn't ignore the pain any longer. Like many patients with radiating leg pain, Randall was surprised to be referred to a neurosurgeon.

Just a couple of days after his retirement, Randall underwent a procedure at Mayo Clinic Health System in Mankato to fuse vertebrae L3 and L4, which are positioned in the middle of the lumbar spine and help support the weight of the torso.

"That was just perfect. I was pain free for five years," said Randall, who has lived in Waseca for almost 50 years. "Then, in 2016, I started noticing some pain again that got worse and worse through time."

Like the previous bout of pain, Randall let it go for longer than he should have.

"Yeah, you live with it for a while, and pretty soon it gets to the point where life isn't quite as enjoyable when you're in pain. Your body has a way of adjusting for it – you bend or lean over," he said. "Then my neck started going south. If you're walking in a setting where other people know you and you're starting to hunch over, they ask, 'Aren't you doing well? Aren't you feeling well?'"

Randall said it was interesting how many areas of his body were affected — from his legs all the way through his neck — when the problem was originating in his lumbar region.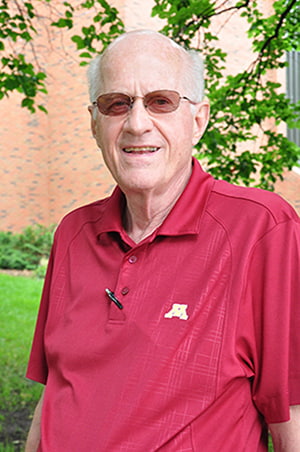 In 2018, a couple of years after the pain began again, Randall had heard that Mayo Clinic Health System in Mankato was expanding neurosurgery by adding two additional neurosurgeons, Meghan Murphy, M.D., and Anthony Burrows, M.D. Cortisone shots had stopped working, and he knew it was time for another surgery.

Dr. Murphy performed a lumbar decompression and fusion of Randall's L2 and L3 discs and L4 and L5 discs on Dec. 13, 2018. He's been doing physical therapy at Mayo Clinic Health System in Waseca.

"I was very pleased," Randall said. "Soon after the surgery, I was standing up straight, my posture was excellent, and I was feeling like a new person."

Just several months after the procedure, Randall's only complaint is some stiffness in his lower back, which he says is bound to be the case when four vertebrae are fused.

"It's not quite as easy to tie my shoes, but as far as pain, I'm walking — I'm walking rather fast and gaining strength too," he said. "I'd like to give Dr. Murphy and her team all the credit, as their surgical skills converted me from a hunched over person full of pain to a very healthy feeling person without pain like I remember when I was in my 50s."
---
For the safety of our patients, staff and visitors, Mayo Clinic has strict masking policies in place. Anyone shown without a mask was either recorded prior to COVID-19 or recorded in a non-patient care area where social distancing and other safety protocols were followed.
Topics in this Post