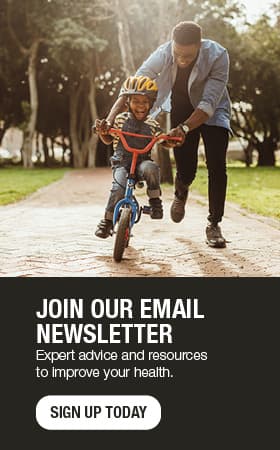 Woman gets life back after unexpected hydrocephalus diagnosis
For two years, Dorothy Sorlie struggled with symptoms that appeared unrelated and progressively got worse. The 77-year-old Eau Claire, Wisconsin, resident says she lost interest in the activities she previously enjoyed, and began to struggle with walking and constantly feared a fall. Following this, she developed urinary incontinence.
"My decreased mobility was blamed on my arthritis and my right foot, which needed surgery," Dorothy told the Eau Claire Leader-Telegram. "My lack of interest … I blamed on pain. The reality was that I was unable to concentrate. The foot surgery recovery was very difficult, and it was then that the urinary incontinence became a profuse, tough situation."
Discovering the cause
As her symptoms became worse, Dorothy sought different treatments, but none seemed to make a difference. Through it all, Dorothy's physician, Kevin Wergeland, M.D., an Internal Medicine physician at Mayo Clinic Health System in Eau Claire, did not give up.
A CT scan ordered after an appointment with a Physical Medicine & Rehabilitation physician revealed the cause of Dorothy's symptoms. She had developed normal pressure hydrocephalus (NPH). The fluid-filled chambers, or ventricles, in Dorothy's brain were enlarged due to an accumulation of extra cerebrospinal fluid, which normally flows through the ventricles, and bathes the brain and spinal column. Although the fluid pressure in her brain was normal, the enlarged ventricles were disrupting nearby brain tissue, affecting Dorothy's brain function and causing her symptoms.
Dorothy met with the Neurosurgery team at Mayo Clinic Health System in Eau Claire and learned why normal pressure hydrocephalus can be difficult to diagnose and discussed her treatment options. Patients can present with symptoms like dementia, gait instability and incontinence, and other health conditions also can cause symptoms.
Getting her life back
The most common treatment for hydrocephalus is the surgical insertion of a drainage system, called a shunt. It consists of a long, flexible tube with a valve that keeps fluid from the brain flowing in the right direction and at the proper rate. One end of the tubing usually is placed in one of the brain's ventricles. The tubing then is tunneled under the skin to another part of the body where the excess cerebrospinal fluid can be more easily absorbed, such as the abdomen or a chamber in the heart. A few days after her diagnosis, Dorothy had a shunt surgically implanted by her neurosurgeon.
In the best candidates for surgery, a shunt is effective 50% to 60% of patients.
Normal pressure hydrocephalus can be caused by head trauma, an infection or complications of surgery. People also can develop normal pressure hydrocephalus for no obvious reason, such as in Dorothy's case. Hydrocephalus can happen at any age, but it occurs more frequently among infants and adults 60 and over.
After the surgery and rehabilitation that followed, Dorothy has reported feeling much better to Dr. Wergeland. "After treatment, she has, thankfully, improved and has said this to me many times: 'I have my life back'"; he says.
Now, Dorothy is busy enjoying the activities she loves and spending time with her family. "I'm so very blessed," she says.
Read more about brain health: