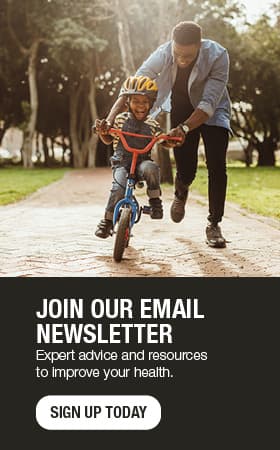 Patient recalls near-death experience with COVID-19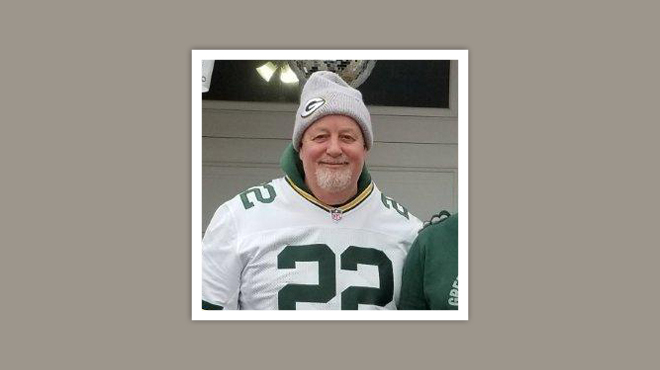 Craig Bell says he started to feel ill on March 20. He was experiencing cold-like symptoms that progressively worsened. After visiting his local clinic, he was told he had influenza and was sent home with Tylenol.
Craig still wasn't feeling well and visited urgent care for the second time on March 28. He had X-rays taken that showed pneumonia in his left lung, and he was tested for COVID-19. Craig was given antibiotics and sent home. On March 31, Craig's test for COVID-19 came back positive, and he was admitted into the ICU at Mayo Clinic Health System ― Franciscan Healthcare in La Crosse. Craig was the first person to test positive for COVID-19 in Crawford County.
"I wasn't able to be in the hospital with Craig," says Julie Bell, Craig's wife. "I remember talking with the providers on the phone. They told me that they didn't expect Craig to live. I simply told them to do everything they could to keep him alive and if they couldn't keep him alive, to just keep him comfortable."
During this time, Craig was in an induced coma and breathing with the help of a ventilator. Providers in La Crosse were doing everything they could to keep Craig alive and help him improve. Paralyzing Craig and flipping him on his stomach, as well as starting dialysis, were the last lifesaving maneuvers left to try. Craig received new medications for COVID-19 and was emergently consented for recovered COVID-19 donor plasma.
"I got the call that Craig was doing better, and I couldn't believe it," says Julie. "The providers had decided to flip him on his stomach. They were slowly seeing improvement, although they said that he wasn't out of the woods yet,"
Miraculously, Craig was slowly showing signs of improvement over the course of two weeks. He was removed from the ventilator and eventually transitioned to the general care hospital floor.
"When I was released from the ICU and taken to the general care floor, the nurses that had been caring for me all stood in the hallway clapping. It was a very emotional moment," says Craig. "I was released from the hospital on April 14, and the nurses had asked what kind of music I like. As I was leaving the hospital, AC/DC was playing on the intercom in the hospital. It was a really special moment."
Craig was welcomed home in Prairie du Chien, Wisconsin, by a number of friends. There was a parade of cars waiting for him to arrive.
As a result of his critical illness, Craig is undergoing weekly dialysis appointments at Mayo Clinic Health System in Onalaska, Wisconsin, though he is expected to recover completely.
Craig wants to thank the staff at Mayo Clinic Health System.
"The nurses and providers in the middle of this pandemic are so brave," adds Craig. "When I came out of the coma, one of the nurses asked me if I remembered him singing to me. I didn't remember, but he told me that he sang and played country music on his guitar for me because he had heard that music therapy could be effective. They were willing to go above and beyond for me and saved my life. For that, I am forever thankful."