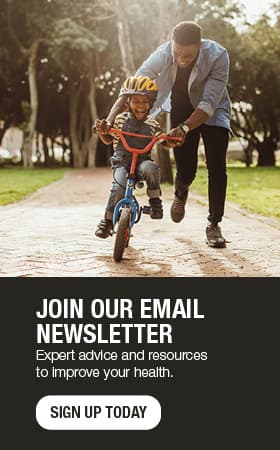 One last adventure for patient entering hospice
Aggie Morgan has always been adventurous. She's been skydiving, scuba diving and enjoyed vacations with her husband, John Morgan, in the jungles of Central America.
Entering her 70s, there was one adventure she looked forward to but hadn't taken: a hot air balloon ride. She and her friends attempted to take a balloon ride on several occasions, but due to one roadblock or another, the flight never happened.
It seemed like the adventure was one that had slipped out of reach.
Now 74, Aggie is in the final stages of multiple myeloma, a diagnosis she received 10 years ago. On the verge of entering hospice care, she was about to give up on the hot air balloon ride.
That's where Kerry Olson, an Oncology nurse at Mayo Clinic Health System in Mankato, stepped in.
Olson says she and Aggie have become close over the past decade of Aggie's care. And she wasn't going to let Aggie miss the experience of a hot air balloon ride on her watch. She had a plan.
On Aggie's final visit to the Andreas Cancer Center in Mankato before entering hospice, Kerry and her daughter, Klaire, brought in Klaire's virtual reality equipment and set it up in a conference room. They had loaded the equipment with a hot air balloon simulation.
The simulator would bring Aggie on a balloon ride over the Rio Grande river.
Kerry and her daughter put the headset on Aggie. They watched and listened as Aggie described rising above the Earth and seeing the tops of palm trees below her. Some of the gathered onlookers may have gotten a bit choked up as Aggie described her amazement.
Aggie shed tears of gratitude over the relationships she's developed with staff at Mayo Clinic Health System in Mankato and the special treatment she has received from Kerry and other staff at Mayo. The two grasped each other's hands and paused when thinking about whether they would see each other again moving forward.
Kerry says if they don't have the chance to meet again, she's grateful for this final wonderful memory and for their decade of friendship.
"More like family," Aggie says.