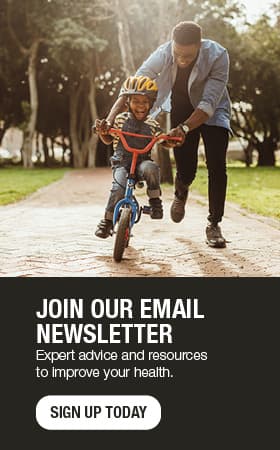 By Julie Vang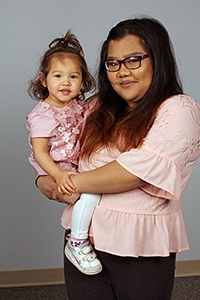 While I was pregnant with my daughter, Karis, I did all I could to keep myself healthy. It was a typical pregnancy, up until the time of delivery, when Karis' health deteriorated soon after. Our nurse had noticed while I was feeding Karis for the very first time that something was wrong. Karis was not moving and behaving as a newborn should be. Karis was taken to the NICU at Mayo Clinic Health System – Franciscan Healthcare in La Crosse, where she was promptly cared for by Dr. [Dennis] Costakos.
It was not until 2 a.m. that a diagnosis was given to Karis. It was epilepsy, which was attributed to a stroke she suffered in the womb. The stroke was due to an infection in the placenta that occurred a few days prior to her birth, and there was some brain damage.
Dr. Costakos was very calm and comforting, and he always discussed everything he was doing to help Karis. He worked with Dr. [Gregory] Pupillo and Dr. [Pat] Bryant in Neurology to diagnose and begin treating her epilepsy. Karis was promptly prescribed a combination of three epilepsy medications. Once the right combinations of medications were determined, she quickly responded to those and her condition began to improve. After nine days in the NICU, Karis was discharged from the hospital on two medications, which continued to control her epilepsy.
The staff in the NICU did not only help Karis, but they helped us as well. They offered us comfort, and reassured us this was not our fault. Each of the doctors really cared about us as a family, and they respected and trusted us even though we are young. They displayed compassion and went beyond just treating the illness.
Because there was some brain damage, we were not sure if, or how, Karis could be developmentally delayed. At first, it was tough not to blame ourselves for her epilepsy, but we put a lot of time into learning about epilepsy and devoted ourselves to helping her.
While she continues to have seizures from time-to-time, we know we can count on Dr. Pupillo to help Karis get back to doing what a toddler does — walking, running, climbing and exploring her world. We are very thankful for Dr. Pupillo, and we believe Karis is here because of him and his expertise. We are extremely lucky.