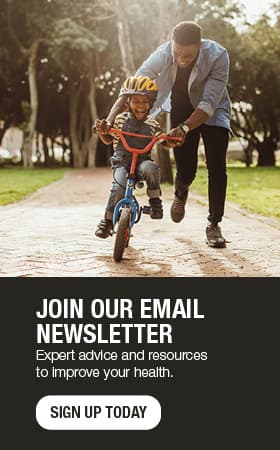 From davenport to dance floor: New life for patient with heart condition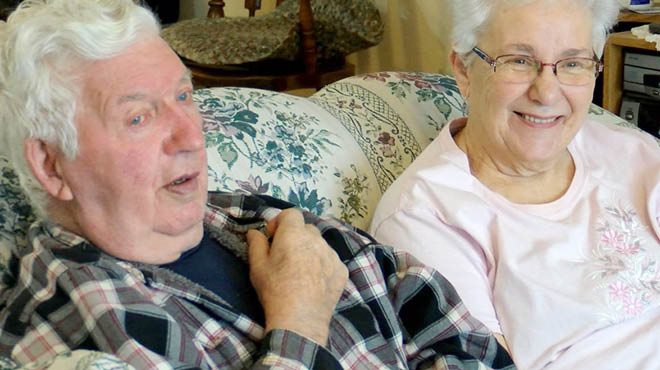 Betty Christopherson is grateful for the special Christmas present she received in 2022: the gift of twirling around the dance floor once again with her husband, Llewellyn (Lewey) Christopherson.
It's a gift Betty won't take for granted. In early 2022, Lewey, an 85-year-old farmer from Melrose, Wisconsin, found that he didn't have the energy to do routine daily tasks, let alone go dancing.
"I wasn't able to work around the farm," he says. "I went from the recliner to the davenport to the bed. That was my day. I had terrible color. I had to hang on to gates and rails to walk."
Lewey also was on several medications to treat other conditions. The inability to participate in daily life and the side effects from the medications made him depressed and even suicidal.
"I wasn't a very good husband and was crabby all the time," he says.
Lewey and Betty decided it was time to see Michael S. Meyers, M.D., Lewey's cardiologist at Mayo Clinic Health System in La Crosse, Wisconsin. Dr. Meyers enlisted the help of Xiaoke (Ken) Liu, M.D., Ph.D., a heart rhythm specialist, to get to the root of Lewey's health troubles.
Irregular heart rhythm in an unusual place
Lewey was asked to wear a portable ECG monitor for a week to analyze his heart rhythms. The ECG readings revealed that Lewey had heart arrhythmia, or an irregular heartbeat.
Heart arrhythmias occur when the electrical signals that coordinate heartbeats don't work properly. The faulty signaling causes the heart to beat too fast (tachycardia), too slow (bradycardia) or irregularly.
According to Dr. Liu, heart arrhythmias may feel like a fluttering or racing heart and may be harmless. However, some heart arrhythmias may cause bothersome and sometimes even life-threatening signs and symptoms.
"Lewey had an abnormal spot firing erratically and very frequently from the bottom part of the heart called the left ventricle, near a heart valve," Dr. Liu says. "This caused the irregular rhythm and compromised the pumping efficiency of the heart. If left untreated, this may weaken the heart muscle and cause symptoms and signs of heart failure."
In late September, Dr. Liu performed an ablation procedure without X-rays and other radiation.
"Radiation exposure has been well-known to be harmful to the human body, and we have been able to eliminate radiation exposure for ablation procedures in recent years," Dr. Liu notes. "In Lewey's case, we used a special wire connected to a sophisticated mapping system together with an ultrasound machine to locate the exact spot where the abnormal rhythm comes from."
"Once we pinpoint the target, we were able to use radiofrequency energy to cauterize that abnormal spot and make it unable to generate abnormal electric signals," Dr. Liu says.
Two-stepping to recovery
Lewey's age was of some concern to his care team, but he handled the procedure well, Dr. Liu says.
"It brings me tremendous happiness and joy to see my patients, like Lewey, feel better or completely recover from frequently debilitating heart rhythm conditions through treatment," Dr. Liu says.
"I was on the table for just about two hours," Lewey recalls. "I thanked Dr. Liu and the staff up and down for what they were doing."
Lewey was monitored closely for a week after the surgery and has had no issues.
"I have a lot more energy now," Lewey says. "I've gotten rid of most of my depression. The best part is, I'm able to do things with my wife again without being so tired."
Lewey and Betty can now do things they enjoy, such as crossword puzzles. And they were hitting the dance floor, of course.
"We enjoy doing the waltz, polka and two-step. The hop waltz is our favorite," Lewey says.
For her part, Betty is thrilled to have an active Lewey by her side.
"You gave me a new husband," she tells his Mayo care team.