Posted By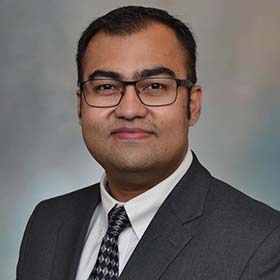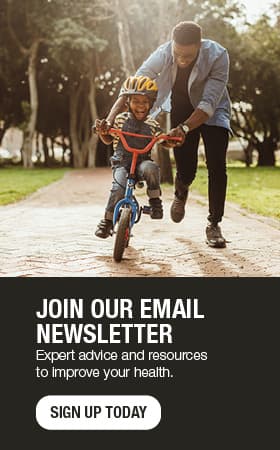 Racing heart beat? Heart arrhythmia 101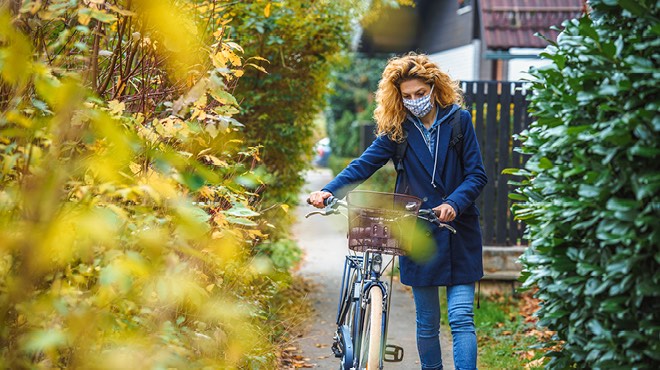 A fast heart rate is common when people exercise or are feeling excited or nervous. But what is happening when your heart rhythm changes when you aren't expecting it? That condition is known as heart arrhythmia. Heart arrhythmias, also called heart rhythm problems, occur when the electrical impulses that coordinate your heartbeats don't work properly. This causes your heart to beat too fast, too slow or irregularly.
Palpitations can be felt as a sensation of fast heartbeats or skipped beats. Additional symptoms, such as loss of consciousness, lightheadedness to the point of almost losing consciousness, chest pain and increasing shortness of breath, should always be taken seriously and may require evaluation in an emergency department. It is important to talk with your health care provider if you have changes in heart rate without other symptoms, as well.
Atrial fibrillation
Atrial fibrillation is the most common type of arrhythmia. It is a rapid heart rate caused by chaotic electrical impulses in the upper chambers of your heart. These signals result in rapid, uncoordinated, weak contractions.
It is more common with age and for people who are obese or have been diagnosed with heart disease, diabetes or sleep apnea.
Atrial fibrillation is different than other forms of arrhythmia in several ways. It may increase your risk of stroke, so treatment plans often include a blood thinner to lower the risk of stroke. It also can be caused by lifestyle choices, so changes to your habits may reduce the frequency of atrial fibrillation or improve the outcomes of treatment.
Treatment options
Often, the first treatment option for arrhythmia is commonly used cardiac medications, including beta blockers and calcium channel blockers.
Depending on the type of arrhythmia, minimally invasive options, such as cardiac ablation or other treatments, could be part of your treatment plan:
Cardiac ablation
Cardiac ablation is a minimally invasive procedure in which a thin, movable catheter is introduced into the cardiac chambers, and the areas of the heart responsible for arrhythmia are destroyed. The abnormal tissue can be impaired or destroyed with heat (radiofrequency ablation) or extreme cold (cryoablation).
In general, this treatment option is best for patients who have an abnormally fast heartbeat, called supraventricular tachycardia, or patients with a history of going in and out of atrial fibrillation. However, ablation using advanced techniques is increasingly performed for patients with constant atrial fibrillation, as well.
Pacemakers
Pacemakers are devices used to treat slow heart rhythms, also called bradyarrhythmias. A pacemaker can improve quality of life by preventing loss of consciousness and improving shortness of breath and fatigue. It can be a lifesaving treatment option for people who experience long pauses in the rhythm of their heart due to a condition called complete heart block.
Pacemaker battery packs are placed underneath the skin on the chest wall. One or two wires pass from the battery to the top and bottom chambers of the heart. If your heart rate is too slow or if it stops, the pacemaker sends out electrical impulses that stimulate your heart to beat at a steady rate.
There is a new form of pacemaker therapy which involves a miniaturized pacemaker placed entirely inside the chamber of the heart, called a leadless pacemaker. Another type is called a cardiac resynchronization therapy device, which is used specifically for people diagnosed with heart failure. This device has wires that pass to the right and left ventricles of the heart, and aims to restore a synchronous rhythm between these two chambers.
Implantable cardioverter-defibrillator (ICD)
An ICD is a device that constantly monitors your heart rhythm. If a cardiac arrest occurs, it can deliver a lifesaving shock to reset your heart to a normal rhythm. An ICD doesn't prevent an abnormal heart rhythm from occurring, but it treats it if it happens. ICDs are placed similar to a pacemaker, but the batteries are larger.
Most patients who have survived a cardiac arrest due to a fast arrhythmia (tachyarrhythmia) are good candidates for this treatment. ICDs also may be implanted in patients who have not yet experienced a cardiac arrest but are considered at increased risk of cardiac arrest in the future. This includes people who have a condition called heart failure (weak heart-pumping function) due to a previous heart attack or other reasons; specific congenital diseases of the heart muscle; or those with genetic electrical problems of the heart.
Talk with your health care provider if you have concerns about your heart rhythm or heart health. Always call 911 if you are experiencing signs of a heart attack, including chest pain; pain spreading to the shoulders, neck or arms; lightheadedness; fainting; sweating; nausea; or shortness of breath.
Vaibhav Vaidya, M.B.B.S., is a cardiac electrophysiologist in Eau Claire, Wisconsin.