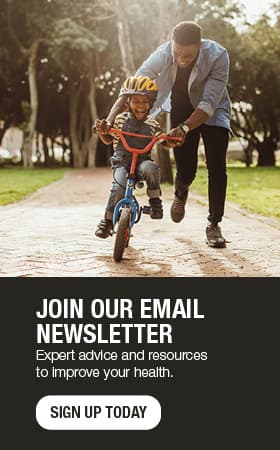 Heart procedure provides solution to worry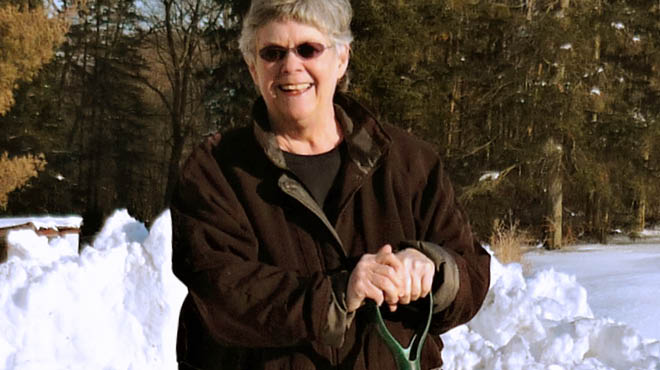 After a rewarding career and entrepreneurial endeavors, Julie Wesson was looking forward to retirement. Julie and her husband had built their dream home, a log cabin in a secluded area of Wisconsin near Tomah. They had settled into a quiet, peaceful life running a cat sanctuary.
But a presurgery exam for cataract surgery in July 2021 revealed an unexpected diagnosis for Julie — atrial fibrillation.
Motivation for a solution
With atrial fibrillation, Julie's heart was pumping out of sync, or irregularly, between the upper and lower chambers. When the heart does not squeeze properly, blood can move slower in the top chambers, creating clots. If these clots travel through the body, they can cause strokes or other issues.
Julie was prescribed anticoagulant medication, which thins the blood and helps prevent clots. However, side effects from the medication led Julie to the decision that she needed an alternative treatment method.
"My motivation was not to have to take medication for the rest of my life," says Julie.
Determination and research led Julie to a procedure called left atrial appendage occlusion performed at Mayo Clinic Health System in Eau Claire, Wisconsin.
She was thrilled to learn the procedure was performed close to home.
"It was an easy decision to stay in Wisconsin," says Julie.
Julie's research had prepared her for the steps needed prior to the procedure, including a preliminary review, bloodwork and angiogram, before meeting Gurpreet Singh. M.D., an interventional cardiologist at Mayo Clinic Health System.
"Julie was knowledgeable about her diagnosis and was a good candidate for the procedure," explains Dr. Singh. "She was very encouraged and excited at the prospect of not having to take medication to reduce the risk of stroke."
Excitement about the procedure
On Dec. 19, 2022, Julie and her husband traveled to Eau Claire to meet with the team performing the left atrial appendage occlusion. From admission to anesthesia, Julie felt reassured by her decision to have the procedure.
"Not for a moment was I worried or frightened," recalls Julie. "The atmosphere in the room was of excitement, and it felt like a happy experience."
Julie expressed her concerns to the care team about previous experiences with side effects from anesthesia and worries about sleep apnea and leg cramps during post-procedure recovery.
"Patients need to voice their worries or concerns so they can be addressed," shares Julie.
During the procedure, Dr. Singh and Vaibhav Vaidya, M.B.B.S., placed the device in the left atrial appendage through a catheter in the femoral vein of Julie's leg. The heart's complex anatomy and appendage shape can make it more challenging to place the device. Julie's left atrial appendage had what is known as a "chicken wing."
"I gave Dr. Singh a challenge with my chicken wing," laughs Julie.
Dr. Singh confirmed that it indeed was a complex anatomy.
A restful recovery
"When I woke up, I felt comfortable and didn't hurt anywhere," explains Julie.
She was released from the hospital the same day and was happy to be able to recover at home.
"I had to behave, with no reaching, stretching or lifting over 5 pounds for a couple of weeks," says Julie.
Her planning and preparation before the procedure made resting during the short recovery easier. Julie and her husband had prepared and frozen healthy meals created with produce from their garden to eat during her recovery period.
Upon returning home, Julie wrote a letter to her support group of friends and family to update them on the successful procedure. Her second note was a thank you to Dr. Singh for his life-giving work.
"The left atrial appendage occlusion procedure allows Mayo Clinic Health System to meet the needs of patients like Julie, who are predisposed to stroke due to atrial fibrillation," shares Dr. Singh.
Since the launch of the procedure in Eau Claire in September 2021, 45 patients have undergone left atrial appendage occlusion.
"My worry about having a stroke is gone," says Julie. "The dark cloud of fear hanging over my head has lifted away."