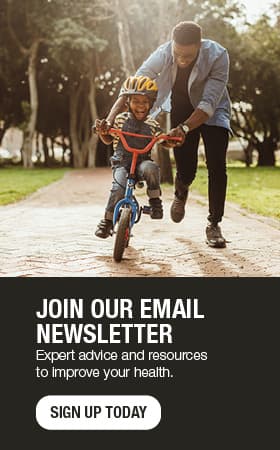 A special patient spreads smiles at the Barron clinic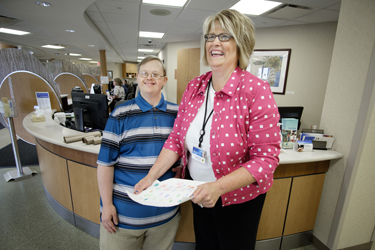 It's not every day that patients look forward to coming to the hospital. Jason Krekula is among the rare few who do. And the Cameron man just may enjoy his visits to Mayo Clinic Health System – Northland in Barron almost as much as his care team enjoys having him there.
"He instantly greets us with a smile when he comes in our facility to check in for an appointment," says Judy Rassbach, who is a scheduler in the clinic. "At each visit, he will bring in pictures that he has drawn for us, corresponding with each upcoming holiday. He has even incorporated the Mayo logo in some of his recent drawings."
Jason, 43, has the genetic condition Down syndrome. Additionally, he suffered a cardiac episode three years ago, in which he developed two blood clots in his heart and underwent emergency surgery. He is doing well now, but takes a prescription medication, Warfarin, to thin his blood and prevent additional clots from occurring. Illnesses, other medications and some foods can influence the medication's effect on blood clotting. So, regular blood testing and dose adjustments are necessarily. Each month, Jason visits Mayo Clinic Health System – Northland in Barron to have his blood tested and dose adjusted, if necessary.
"Jason is one of our patients that we look forward to seeing. He brightens our day, and once he leaves the registration area everyone has a smile on their face," Rassbach says.
Jason, 43, says he enjoys his trips to the Barron clinic and has struck up a friendship with the staff there, frequently bringing them handmade cards and pictures.
"The staff is kind and nice," he says of his motivations.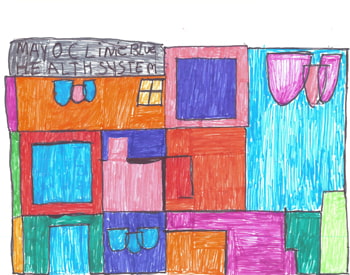 Nathan Krekula, Jason's younger brother, attests to Jason's positive and upbeat attitude.
"In most cases, patients would be upset with what they have to go through — frustrated — but he always gives a thumbs-up and laughs," says Nathan, 41, an epidemiologist from Delafield, Wis. "Nothing ever gets him down. He's always cheerful. That's just Jason."
Eileen Krekula, Jason's mom, says her son is quiet but very open when it comes to people.
"He likes to talk to people, and he's always been that way. He's always bonded with people," Eileen says, noting that he enjoys fishing, hockey and art, and has an uncanny ability to remember people's birthdays.
She says she appreciates the professionalism he's received during his visits to Mayo Clinic Health System and the bonds that have formed.
"He's received really good care," she says.