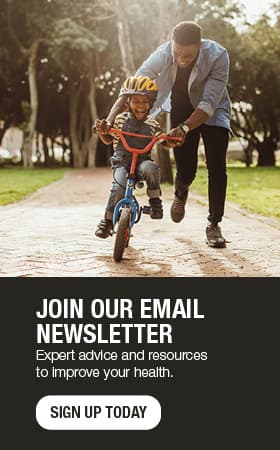 From common cold to brain surgery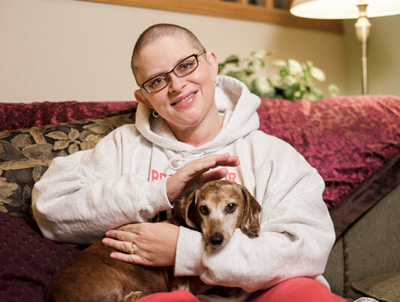 Thanks to the quick action and coordinated care of her medical team, one Eau Claire, Wisconsin, woman has a few more blessings to count this Thanksgiving holiday.
Renee Wininger thought she'd simply contracted the common cold late last month.
"I was sniffling and coughing, but when I sneezed it felt like a knife going through my head right here," Wininger says, gesturing to her right temple. "I'm like 'You know, that can't quite be right,' so that night I talked myself into calling Urgent Care in the morning and getting it checked out."
The next morning, Wininger had an appointment with Catharine Decker, M.D., an Urgent Care physician at Mayo Clinic Health System in Eau Claire.
"That's when everything started," Wininger says.
To Dr. Decker, it was evident early in the examination that more was bothering Wininger than just a bad cold.
"A lot of times, I see patients with colds and sneezes and coughs and their heads hurt, but this was a different kind of pain, and the location and character of it just raised some red flags that there was something more going on," Dr. Decker says.
Dr. Decker performed a basic neurologic exam and peripheral vision screening. Wininger appeared to have a defect, or blind spot, in part of her right eye visual field. Erring on the side of caution, Dr. Decker contacted Joseph Dolan, M.D., an ophthalmologist at the adjacent Eye Care Center, and arranged for a more thorough exam the same day. Following his assessment, both Drs. Decker and Dolan were concerned that Wininger, who has a clotting factor disorder, might have developed a blood clot in the brain and quickly made arrangements for her to be seen in the Emergency Department.
There, an MRI revealed a brain tumor the size of a kiwi fruit. Wininger needed surgery — and soon.
But learning that the surgery to remove her tumor could affect her personality and lead to stroke-like effects shocked and scared Wininger.
"It was a little scary, but you know what? At the same time I'm thinking 'Dr. Decker, you are my angel. You saved me today,'" Wininger recounts. "To put together those unique set of symptoms and to look deeper…I still can't believe it."
On Oct. 30, neurosurgeon Farroukh Ajir, M.D., removed Wininger's brain tumor — a tumor that biopsy results proved to be noncancerous — in a three-hour surgery.
"From my standpoint, I think she's cured," says Dr. Ajir. "I really doubt that this tumor is going to come back in her life."
"And here I am," an upbeat Wininger said while snuggling her dog, Chucky, in her living room on a recent evening. "A miracle happened that day in the hospital. There's no doubt about it."
She applauds her quick-thinking, fast-acting medical team for taking the steps that they did and giving her the ultimate outcome — all just days before Thanksgiving.
"Dr. Decker made this happen — just because she chose to dig a little deeper to find the answer," Wininger says. "Dr. Ajir said this tumor's probably been there five to 10 years by the size of it, so if she wouldn't have caught that, this thing would've killed me eventually."
Instead, Wininger says she's living proof that miracles happen.
"I had the best, best, best, best care in that hospital. I couldn't have asked for anything better," Wininger says. "I'm so thankful."
View Renee's story in her own words below: