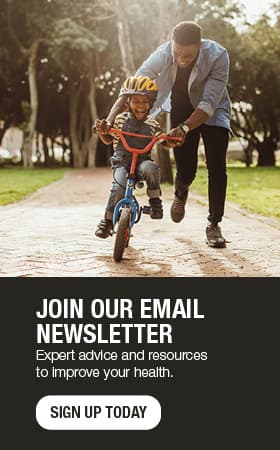 Hunter gives next-generation hearing protection two thumbs up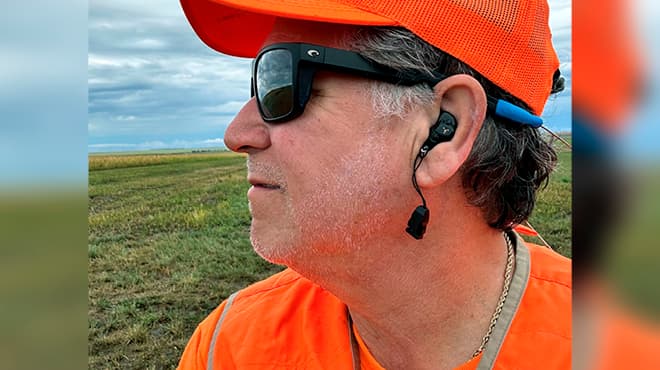 As an ear, nose and throat (ENT) specialist, Gregory Jones, M.D., knows firsthand the importance of ear protection. As a lifelong hunter, he also knows the damage the sound of gunshots can have on hearing and that even one shot can cause permanent injury.
But like many other hunters, Dr. Jones found foam earplugs and earmuffs uncomfortable and inconvenient.
"Earplugs can be a real nuisance. I'd usually take them out every chance I got," says Dr. Jones, who practices at Mayo Clinic Health System in Owatonna, Minnesota. "Some of my hunting partners tried noncustom-fitted earplugs that were impact-noise canceling, but they didn't like the inconsistent functioning of the earplugs and fussing with the hearing aid-type batteries."
Finding a solution
Aside from the discomfort and inconvenience, many hunters wearing traditional ear protection can't hear conversations, their dogs, the game or even the wind through grasses and trees. So Dr. Jones asked his colleague, audiologist Katie Dease, if there were other options for protecting his hearing while hunting. Katie recommended next-generation electronic hearing protection devices.
"These devices provide hearing protection without restricting the ability to hear environmental sounds," Katie says.
The devices she recommended for Dr. Jones are custom-molded earplugs that include a microphone that allows the user to hear normally. But when a gun is fired, the microphone shuts off and the earplugs provide maximum sound protection.
The devices don't require regular battery replacement. They're recharged in the same way you'd recharge a cellphone.
Dr. Jones made sure he was fitted for and ordered his new hearing protection in time for the beginning of this fall's pheasant and quail hunting season.
Testing new devices in the field
On a recent pheasant-hunting trip to South Dakota, Dr. Jones was able to try out the new devices.
"I put them in when we headed to the field and didn't take them out until we were done hunting," he says. "It makes a big difference when you can hear as you hunt. We're often hunting in cornfields and the stalks are higher than our heads, which limits our ability to see. That makes hearing even more important."
Plus, his new hearing protection allowed him to talk with his hunting partners and the guides.
Katie says the electronic hearing protection devices are available with custom and noncustom options, as well as three levels of technology and three price points.
"Reach out to your local audiology expert to ask about these new devices and if they may be the right choice for you," she says.
After hunting with his new hearing protection devices, Dr. Jones says, "They're very good and very reliable.
"Bottom line, they're worth every penny. And if you can afford to hunt, you can afford this protection for your hearing."