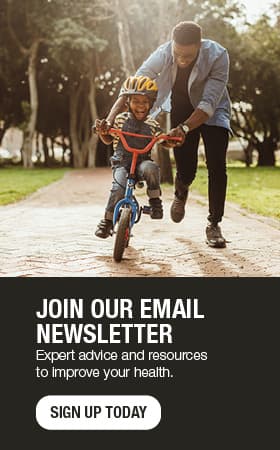 Robotic surgery shortens recovery time for patients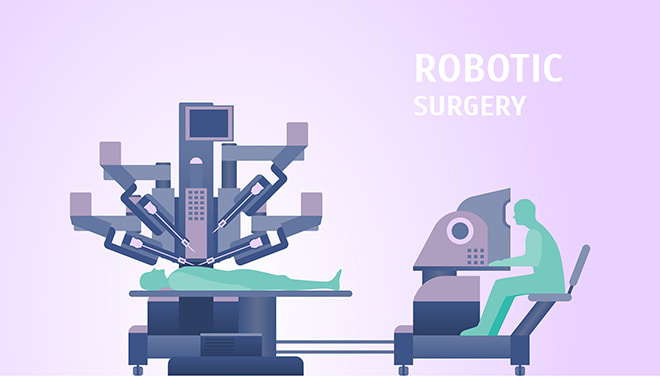 Since 2011, thousands of Mayo Clinic Health System patients who have undergone robotic hysterectomies or prostate procedures have experienced a much shorter healing time due to the technology.
Now, as robotic procedures have moved into general surgery, more patients are experiencing the benefits of robotic surgery for hernia procedures. Moving forward, the technology also will be adapted for bariatric and colon procedures.
The technology provides another option to patients for minimally invasive procedures," says Tara Krosch, M.D., general and trauma surgeon at Mayo Clinic Health System in Mankato. We are the first general surgery group in the health system to offer robotic surgery, and we are pleased to see the technology become available to more patients.
John Tanke, 47, was one of the first patients to undergo robotic hernia surgery in Mankato. Tanke is an active runner who opted for the robotic procedure in hopes of a speedier recovery.
"There is that concern about losing fitness and starting back at square one," says Tanke.
Two days after his procedure, Tanke was back on the job, and within three weeks, he was running again.
"We have seen these results again and again, which is a great relief to those patients," says Dr. Krosch.
ABOUT ROBOTIC PROCEDURES
Like laparoscopic surgeries, robotic procedures involve making small incisions in which tubes with cameras and surgical instruments are inserted. During laparoscopic procedures, the surgeon manually holds the equipment.
During robotic procedures, the surgeon controls a robot's movements from a console a few feet from the patient. The surgeon uses fingertip controls and foot pedals that control the four arms of the robot.
BENEFITS OF ROBOTIC PROCEDURES
With robotic procedures, hospital stays and recovery times are typically shorter. Patients often return to normal function quicker than with standard open or laparoscopic surgery.
"This is due to more precise suture handling, better optics and improved mesh application, among other procedural benefits," Dr. Krosch says.
Patient-collected data indicates less pain during recovery from robotic procedures vs. laparoscopic procedures. Also, fewer patients require readmission for complications.
TALK TO YOUR PROVIDER
Some patients are not eligible for robotic or laparoscopic procedures. Ask your provider which option is best for you.