Posted By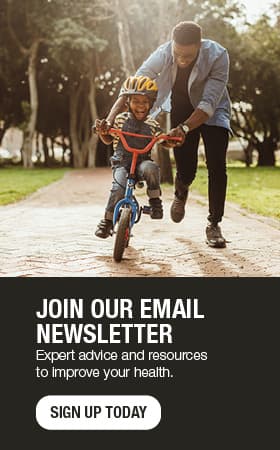 Function better with less pain: When to consider total joint replacement for arthritis
There is a wide variety of nonsurgical treatment options for mild and moderate arthritis, but once the damage is severe enough, it may be time to consider total joint replacement.
What is osteoarthritis?
Osteoarthritis is a degenerative condition of the joints where the cartilage surfaces of the bones are damaged. It is the most common form of arthritis. There is a wide variety of nonsurgical treatment options for mild and moderate arthritis, including medications, physical therapy, exercise, weight loss, cortisone injections and hyaluronic acid injections also known as rooster comb. Once the damage is severe enough, the bones of the joints make contact with each other, which can cause debilitating pain and loss of function. When this happens, it may be time to consider a total joint replacement.
What does a joint replacement involve?
A total joint replacement is a procedure commonly done for knee, hip and shoulder arthritis. It involves replacing the damaged joint surfaces with a combination of metal and plastic parts. For hips and shoulders, this typically involves a socket combined with a ball and stem. For knees, this involves specially shaped metal components with a piece of plastic between them acting as a cushion. These new parts allow the new joint to function fully without pain.
When is the time right to consider a joint replacement?
If your arthritis is severe and you otherwise are in good health, you likely are a candidate for a total joint replacement. The best candidates for joint replacement include patients who:
Have severe osteoarthritis
Have found the nonsurgical treatments mentioned above to be ineffective
Can't participate in the activities they once enjoyed because of arthritis
Are not happy with their quality of life due to debilitating arthritis symptoms
Are willing to participate in a post-operative rehabilitation program
Want to learn more about joint replacements?
Joint replacement surgery should only be considered when other treatment methods have proven to be ineffective, and your body is healthy enough for surgery. To learn more about total joint replacement surgery or treatment of arthritis, please schedule a consultation with an orthopedic provider.
Scott Perkinson, M.D., is an orthopedic surgeon who sees patients in Owatonna and Faribault, Minnesota.
---
For the safety of our patients, staff and visitors, Mayo Clinic has strict masking policies in place. Anyone shown without a mask was either recorded prior to COVID-19 or recorded in a non-patient care area where social distancing and other safety protocols were followed.
Topics in this Post