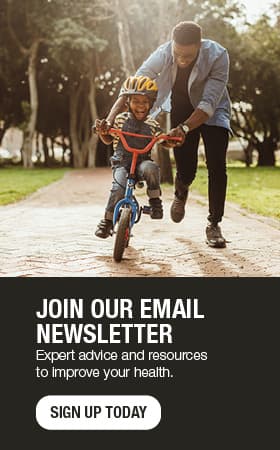 Reverse shoulder replacement allows patient to resume active lifestyle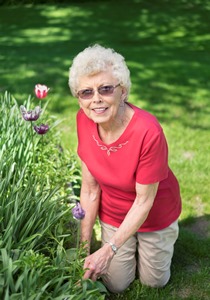 It's amazing how far Fern Rediger has come in three years. Before her shoulder replacement surgery, the Bloomer, Wisconsin, woman struggled to complete even the most routine chores. Reaching in the cupboard above her head, for instance, became almost too much for Fern to handle.
"The pain kept me from doing a lot of lifting or a lot of activity with my arm," says Fern, 74, who suffered from arthritis of the shoulder and a torn rotator cuff.
To improve her shoulder joint's function and to control her pain, Fern underwent an operation called a reverse shoulder replacement in May 2011.
NEW SHOULDER PROCEDURE
In a conventional shoulder replacement, a plastic lining is attached to the shoulder socket, and a metal ball is inserted into the top of the arm bone. In a reverse shoulder replacement, this process is switched. That is, the normal ball and socket structure is reversed. An artificial ball is attached to the shoulder blade, and an artificial socket is attached to the top of the arm bone. The reverse shoulder replacement works better for patients with end-stage arthritis in their shoulder and irreparable rotator cuff tears — as Fern had.
Typical shoulder replacements rely on the rotator cuff — a group of muscles and tendons holding the shoulder joint in place — to work correctly. Because these muscles were no longer functioning for Fern, the reverse approach, which instead calls on the deltoid muscle to move the arm, was a better choice.
Now, nearly three years later, she's singing the surgery's praises.
"I have no pain anymore, and it's wonderful," she says.
In fact, Fern had such a positive experience that she's planning to undergo surgery on her other ailing shoulder next.
"It gives you more mobility, and, also, you get rid of the pain. You can return to your normal lifestyle," says Fern, who enjoys quilting, being outdoors, tending to her flower garden, playing cards and spending time with friends and family.
FAVORITE ACTIVITIES RESUME
Fern, a mother, grandmother and now great-grandmother, knows she'd never have been able to lift and interact with her 1-year-old twin great-grandchildren had she not undergone her shoulder surgery.
"Having the total shoulder replacement has allowed me to get back to doing all the things I enjoy doing, like caring for my yard and flowers," she adds.
T. Andrew Israel, M.D., the orthopedic surgeon at Mayo Clinic Health System in Eau Claire who performed Fern's surgery, recently saw her for a follow-up appointment and said she's "doing wonderfully."
"She did very well postoperatively," says Dr. Israel, who received special training in the reverse shoulder surgery technique from a Mayo Clinic colleague in Rochester, Minnesota.
Fern says she felt at ease with Dr. Israel and describes the care she received at Mayo Clinic Health System as nothing short of "excellent."
"They were very caring nurses and staff that took care of my needs," she says. "It was just all-around excellent. I felt very comfortable and well cared for, and I don't know what more I can say."