Need to make an appointment?
Psychiatry & Psychology
Psychiatry and Psychology
Your path to better wellness starts with providing expert care that addresses all of you
Healthy mental and emotional wellbeing is essential to your life. Help is available to address the complex mental and emotional needs associated with disorder and addiction.
Our team of psychiatrists, psychologists, counselors and therapists specializes in assessment and treatment for a variety of behavioral and psychological issues for people of all ages – from marriage and relationship counseling, to severe mental challenges. We are supported by Mayo Clinic, recognized as one of the top Psychiatry hospitals in the nation.
If you need help with a psychological or addictive disorder, schedule an appointment with your primary care provider who can refer you to a psychiatry and psychology provider. Using a team approach, we collaborate to provide the right care for you. Scheduling an appointment can happen quickly for people who need immediate help.
Find out more about the services and conditions we treat.
Locations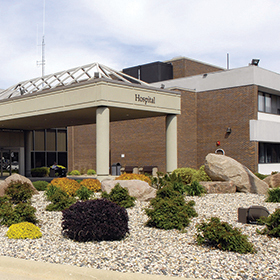 Hospital and Clinic
800 Medical Center Drive, Fairmont, MN 56031
Clinic Hours:

Mon-Fri:

8:00 AM - 5:00 PM

Clinic hours subject to change on holidays.
Providers