From struggle to success:
The benefits of bariatric surgery
Need to make an appointment?
Bariatric Surgery
Attend a Bariatric Surgery Information Session
Bariatric Surgery in Mankato
Is your weight running your life and affecting your health? Have you tried every diet under the sun? Bariatric surgery may be your solution for long-term weight loss and improving your overall health. We know that being overweight isn't about a lack of willpower. In Mankato, Minnesota, we offer proven, medically-based solutions. Most importantly, we genuinely care about your success.
---
We are proud to be recognized by Blue Cross Blue Shield as a Blue Distinction Center for bariatric surgery. This national designation program recognizes our commitment to providing safe, high-quality patient care that leads to excellent results. It is an honor and privilege to receive this designation.
---
Through dietary counseling, behavior modification, exercise, support and bariatric surgery, we do more than help reduce the weight of your body — we help you reinvent yourself!
Watch a bariatric surgery information session to learn more:
Locations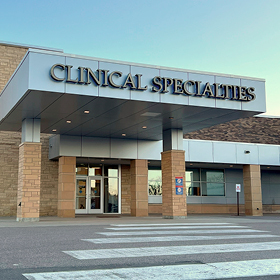 Madison East Health Center
1400 Madison Ave., Mankato, MN 56001
Hours:

Mon-Fri:

8:00 AM - 5:00 PM

Hours subject to change on holidays.
Providers