We are experiencing high call volumes:
Use your account on the Mayo Clinic app or patient portal to check symptoms, get care recommendations and make an appointment.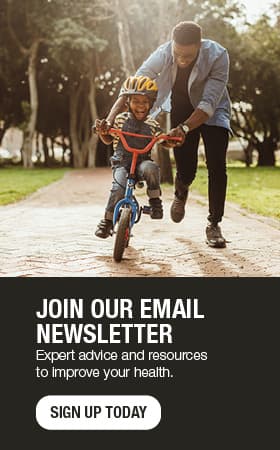 What is physical medicine and rehabilitation?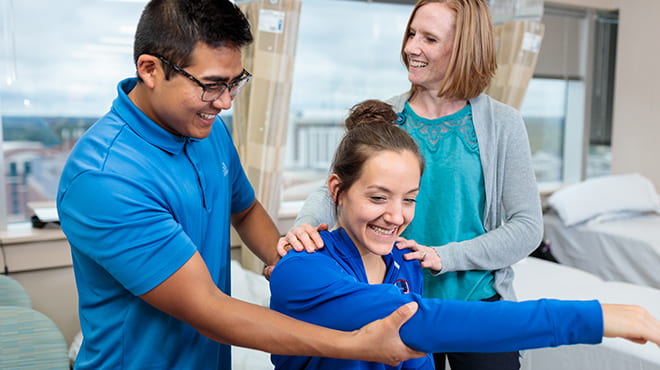 Physical medicine and rehabilitation refers to the medical specialty that treats a variety of conditions, including impairments/disabilities affecting the brain, spinal cord, nerves, bones, joints, ligaments, tendons or muscles. With so many different conditions treated, it can become confusing when you're seeking care. Here are a few frequently asked questions that can help shed some light on this growing medical specialty.
What does a p
hysical medicine and rehabilitation

physician do?

Physical medicine and rehabilitation physicians — also known as physiatrists — emphasize prevention, diagnosis, treatment and rehabilitation of people disabled by disease, disorder or injury. Goals of a physiatrist include:
Maximize independence with daily living activities
Decrease pain
Enhance performance/functionality to improve quality of life without surgical intervention
Physical medicine and rehabilitation providers treat the whole person, not just the problem area. Physical medicine and rehabilitation often is called the quality of life profession because its goal is to enhance the body's performance.
Where do p
hysical medicine and rehabilitation

specialists practice?

Physical medicine and rehabilitation physicians practice in a variety of clinical settings, including outpatient clinics and inpatient facilities. They have a broad range of knowledge, including musculoskeletal (bones, muscles), neurology (nerves, nervous system) and rheumatology (joints, muscles, ligaments). Some physical medicine and rehabilitation physicians complete additional training in sports medicine, pediatrics, brain injury and pain medicine.
Who can see a p
hysical medicine and rehabilitation

provider?

Physical medicine and rehabilitation specialists treat people of all ages, providing procedures and services, including:
Ultrasound-guided injections for improvement of pain and symptoms caused by

arthritis

,

tendonitis

and

bursitis

Guided injections of the spine to treat pain related to arthritis, sciatica and other conditions
Other common treatments provided or prescribed include:
Physical therapy
Manual therapy
Trigger point injections
Complementary and alternative medical treatments, including acupuncture, yoga and massage
Can a p
hysical medicine and rehabilitation

physician prescribe medications?

Like other physicians, physical medicine and rehabilitation providers also prescribe medications for many issues, including muscle and nerve problems, attention and memory problems, and pain. Physical medicine and rehabilitation physicians also prescribe braces or splints to improve functionality along with other medical aids, including canes and walkers to enhance safety. Physical medicine and rehabilitation specialists are trained to utilize laboratory testing, X-rays, MRI or CT scans, electromyography (EMG), nerve conduction studies and psychological testing.
Why might I see a p
hysical medicine and rehabilitation

physician?

Outpatient physiatrists manage nonsurgical or nonoperative conditions, such as orthopedic/musculoskeletal injuries, including muscle strains/tears/sprains, and bursitis and tendonitis related to the shoulder, elbow, wrist/hand, hip, knee and foot or ankle.Other common conditions treated include arthritis, overuse injuries, neck or low back pain and nerve disorders, including carpal or tarsal tunnel.

Physiatrists work with other medical providers, including orthopedic surgeons, neurosurgeons, neurologists, primary care providers, physical therapists, occupational therapists and speech therapists to help you get back to living your best life.

Jason Lee, D.O., is a physical medicine/sports medicine physician in Faribault and Rochester, Minnesota.
---
For the safety of our patients, staff and visitors, Mayo Clinic has strict masking policies in place. Anyone shown without a mask was either recorded prior to COVID-19 or recorded in a non-patient care area where social distancing and other safety protocols were followed.
Topics in this Post