Posted By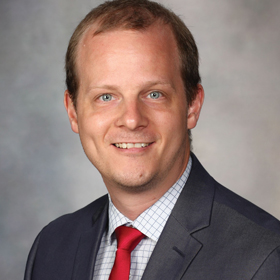 Wade Johnson, D.O.
Orthopedics & Orthopedic Surgery, Physical Medicine & Rehabilitation, Sports Medicine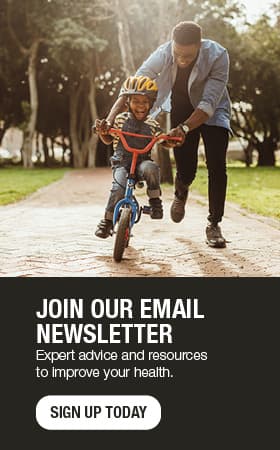 Injection therapy for nonoperative joint pain relief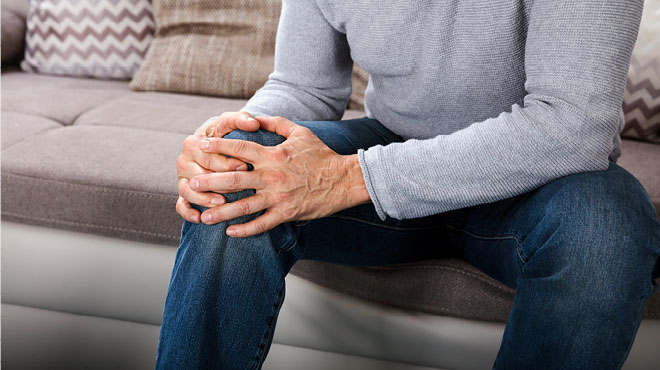 Joint pain affects people of all ages. However, it can become even more common the older we get. While surgery can be a solution for many issues related to a shoulder, hip or knee, it's always best to first look at nonoperative options when seeking relief for your joint pain.
Common joint pain issues
Joint pain issues of the elbows, feet and ankles, hips, knees, shoulders, and wrists and hands are commonly treated. These issues often occur due to problems in the joint or the surrounding bone, muscle, tendon, ligaments and nerves.
Injection treatment for all ages
Physiatrists treat musculoskeletal injuries in patients of all ages and activity level, including adolescent athletes, weekend warriors, and seniors with aches and pains. Treatment includes comprehensive nonsurgical care for musculoskeletal injuries involving:
Diagnostic ultrasound and ultrasound-guided interventions
Exercise and return-to-play recommendations
Oral medications and supplements
Physical therapy
Topical medications
Interventions include injections that can help relieve pain for disorders such as osteoarthritis, tendinopathy and tendinitis, and overuse injuries. While steroid (cortisone) injections in pediatric patients are not routinely recommended or performed, there are many other therapeutic interventions for children with musculoskeletal injuries, including guided physical therapy, and modalities and bracing, as well as oral and topical medications.
Injection therapy can help joint pain
Injections have long been offered for pain control in musculoskeletal and sports disorders. Historically, injections were performed using landmarks on the body and simply touching a painful structure to determine the correct location and area of pain to deliver the medication.
Today, with advanced technology, ultrasound allows us to visualize and diagnose an area of injury in the clinic and, when indicated, perform a guided intervention to help people with their symptoms. Ultrasound also helps avoid injury to nearby tissues, including blood vessels and nerves. Injections can reduce local inflammation, help lubricate joints and improve people's pain to get them back to doing the things that they love.
How quickly does injection treatment work?
How quickly someone may notice a difference from an injection depends on what the underlying problem is, and what intervention or injection was performed. Steroid injections usually exert their maximum effect over two weeks, whereas viscosupplement injections that work by acting like a lubricant and shock absorber in the joints can take four to six weeks for full effect. Regenerative medicine injections, including platelet-rich plasma, can take even longer, with approximately two to three months before becoming fully effective.
How long does injection treatment last?
Therapeutic benefits from ultrasound-guided procedures vary by what part of the body is being injected and what medication is used. For example, the response to a cortisone injection can last between weeks to months, while viscosupplement injection for knee osteoarthritis has been shown to improve symptoms for approximately six months.
Response to a specific injection also varies from person to person, with some patients receiving longer-term relief than typical and some patients receiving less relief. Unfortunately, we cannot always predict exactly how long or to what degree each patient will benefit. As injections offer good, but temporary, relief of symptoms, it's also important to correct the underlying cause of the symptoms. I always recommend a therapeutic exercise program and, potentially, bracing to go along with injections. This allows me to correct the abnormal motion pattern, weakness or repetitive stress in the area of pain.
Is injection treatment painful?
Ultrasound-guided interventions, including injections, can be painful during the procedure. Ultrasound is used to limit the amount of tissue trauma during the injection. Anesthetic, or numbing medication, also is used during interventions to limit the amount of discomfort associated with the procedure. Some patients may experience discomfort at the injection site for one to two days after an injection once the anesthetic has worn off, though this generally is well-managed with ice and over-the-counter pain medications.
How happy are patients after injection treatment?
When a correct diagnosis and intervention plan has been made, most patients experience significant pain relief for varying amounts of time after an ultrasound-guided intervention. While patients who undergo procedures do not always respond to the therapy, it's rare that a patient's symptoms worsened after injection and other ultrasound interventions.
The main goal of performing an ultrasound-guided intervention is to get patients back to doing the things that they enjoy. When we are successful, patients are quite happy after treatment
Wade Johnson, D.O., is a physical medicine and rehabilitation and sports medicine physician in Mankato, Minnesota.