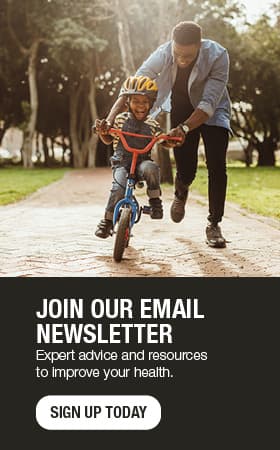 The many types and health benefits of kale
Topics in this Post
Kale is not a new vegetable, but you may have just started hearing more about it. It's popular in northern Europe and now throughout the U.S. During the Middle Ages, kale was planted and used to feed humans and livestock. History books state that Thomas Jefferson experimented with several varieties of kale at his Monticello estate in the early 1800s.
The popularity of kale has skyrocketed in our country over the last four to five years. It has become available at not only farmer's markets but local grocery stores, as well. You can purchase it in fresh bunches or prerinsed and trimmed in bags. Local gardeners are also planting kale for their own use on the dinner table.
TYPES OF KALE
Curly kale is the most common type. The bright green leaves look like ruffles. The flavor is pungent and peppery.
Dinosaur kale has narrow green leaves that are wrinkly like dinosaur skin. The leaves are attached to a firm stem that should be removed.
Redbor kale is kale with ruffled leaves ranging in color from a deep red to purple.
Russian kale is harder to find and it has flat fringed leaves that range in color from green to red to purple. It has a more sweet and peppery flavor.
NUTRITIONAL BENEFITS
Kale is a nutrition superstar due to the amounts of vitamins A, K, B6 and C, calcium, potassium, copper and manganese it contains. One cup of raw kale has just 33 calories and only 7 grams of carbohydrate. So, it's a very diabetes-friendly/weight-friendly vegetable. Kale is a member of the cruciferous vegetable family along with cauliflower, Brussels sprouts, cabbage, broccoli, collard greens, kohlrabi, rutabaga, turnips and bok choy. These vegetables offer health benefits, including potentially reducing the risk of various types of cancer. The only people who may need to avoid or limit kale intake are those that form oxalate containing kidney stones or take the blood thinner Coumadin/warfarin. Be sure to check with your doctor or dietitian if you have questions.
USES FOR KALE
Kale holds its texture well in cooking, and it can be steamed, stir fried, roasted, or eaten raw. You can turn it into smoothies, kale chips, wilt it into soup, mash it with potatoes or turn it into pesto. Always remove the middle rib as it tends to be overly tough and fibrous and imparts a more bitter taste when eaten. Remove the rib by hand or with kitchen shears.
Kale is a cool-weather and frost-resistant plant and is available in Minnesota January through June and October through December.
How do you pick out the best bunch of kale? Avoid wilted or browning leaves. The leaves and stalks should be dark green with small- to medium-sized leaves free of any yellowing. You want it to be firm and dry instead of wilted and mushy.
Kale holds up for up to five days if loosely wrapped in the refrigerator. If it is kept longer than this the leaves tend to toughen.
KALE CHALLENGE
A good goal is to fill half your plate with fruits and vegetables. Get some kale, remove the center rib and tear up the leaves, and add them to a regular green salad. It will add color, flavor and texture to the salad.
TRY A RECIPE WITH KALE
Braised kale with cherry tomatoes
Kale holds its texture well in cooking. Although any variety will work in this dish, curly, dark green dinosaur kale looks spectacular, especially alongside a mix of red, yellow and orange cherry tomatoes. Serves 6.
Ingredients
2 teaspoons extra-virgin olive oil
4 garlic cloves, thinly sliced
1 pound kale, tough stems removed and leaves coarsely chopped
1/2 cup low-sodium vegetable stock or broth
1 cup cherry tomatoes, halved
1 tablespoon fresh lemon juice
1/4 teaspoon salt
1/8 teaspoon freshly ground black pepper
Directions
In a large frying pan, heat the olive oil over medium heat. Add the garlic, and saute until lightly golden — 1 to 2 minutes. Stir in the kale and vegetable stock. Cover, reduce the heat to medium-low, and cook until the kale is wilted and some of the liquid has evaporated — about 5 minutes.
Stir in the tomatoes, and cook uncovered until the kale is tender — about 5 to 7 minutes longer. Remove from heat, and stir in the lemon juice, salt and pepper. Serve immediately.
Nutritional analysis per 1/ 1/2 cup serving: 70 calories, 2 grams total fat, 0.5 grams saturated fat, 0 grams trans fat, 1 gram monounsaturated fat, 0 milligrams cholesterol, 133 milligrams sodium, 9 grams total carbohydrates, 3 grams dietary fiber, 3 grams total sugars, 0 g added sugars, 4 grams protein
Linda Carruthers is a registered dietitian-nutritionist in Springfield, Minnesota.
Topics in this Post