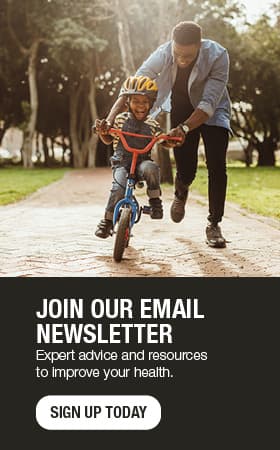 Team approach to treating traumatic brain injuries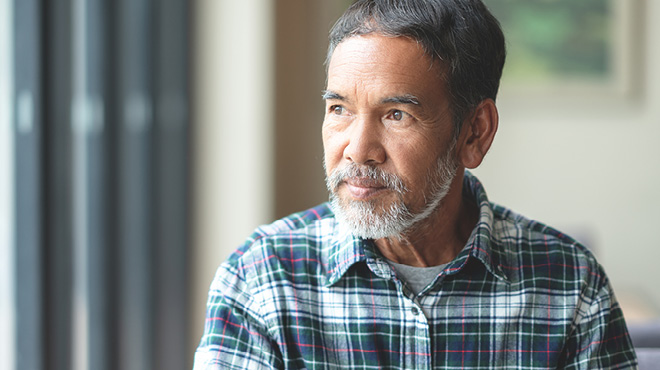 The brain is a precious thing. It controls your muscles, thoughts, reasoning, breathing and a host of other vital bodily functions. Unfortunately, the brain is not exempt from damage.
A traumatic brain injury is caused by a violent bump, blow, jolt or penetrating injury to the head that alters normal brain function. An injury to the brain is serious and requires prompt medical attention.
Traumatic brain injuries are a major cause of death and disability in the U.S., with about 2.8 million such injuries resulting in Emergency Department visits, hospital stays and deaths each year, according to the Centers for Disease Control and Prevention. About 30% of all injury-related deaths are due to traumatic brain injuries.
"A traumatic brain injury can have wide-ranging physical and psychological effects, lasting for a few days to the rest of the person's life," says Paola Sandroni, M.D., Ph.D., a Mayo Clinic neurologist who cares for patients in Rochester and Mankato, Minnesota. "Because of the wide-ranging effects of the injury, a team of physicians and other medical providers are needed to effectively treat traumatic brain injuries."
Mild injuries
The terms "mild," "moderate" and "severe" are used to describe the effect of the injury on brain function. A mild injury to the brain is still a serious injury that requires prompt attention and an accurate diagnosis.
"A person does not need to lose consciousness to have a mild brain injury," says Dr. Sandroni. "The most common type is a concussion, which is often associated with contact sports. The term 'mild' can be a bit misleading, as the long-term consequences of the injury, especially multiple injuries, can be significant."
Symptoms of a mild traumatic brain injury can include headache, blurred vision, nausea, dizziness, drowsiness, ringing in ears, or sensitivity to light or sound. Most mild traumatic brain injuries usually require no treatment other than rest and over-the-counter pain relievers.
"However, it is important that a person with a mild traumatic brain injury is monitored closely at home for persistent, worsening or new symptoms," says Dr. Sandroni. "In addition, the person may require a follow-up appointment with a neurologist for a physical and cognitive test before returning to work or school."
Symptoms usually resolve within three weeks, though they may persist or complications can occur.
Emergency treatments for moderate to severe injuries
Moderate to severe brain injuries require immediate emergency medical treatment. In addition to assessing the brain injury, the medical team will focus on minimizing secondary damage due to inflammation, bleeding or reduced oxygen supply to the brain.
"Often, a CT or MRI scan is performed to create a detailed view of the brain, skull, blood vessels and other soft tissue," says Anthony Burrows, M.D., a neurosurgeon who sees patients at Mayo Clinic Health System in Albert Lea, Mankato and New Prague, Minnesota. "This helps the medical team to visualize any fractures, blood clots, bleeding on the brain, tissue swelling or bruised brain tissue. From that information, the team can diagnose the brain injury and plan medical or surgical interventions."
Moderate to severe traumatic brain injuries can include any of the signs and symptoms of mild injury, as well as seizures, clear fluids draining from nose or eyes, profound confusion, extremity weakness, repeated vomiting, agitation, slurred speech, loss of coordination, loss of consciousness from several minutes to hours, inability to be awakened from sleep and dilation of one or both pupils of the eyes.
Surgical treatments for moderate to severe injuries
If tissue swelling or increased pressure on inside of the skull is discovered, a neurosurgeon may insert a probe through the skull to monitor the pressure.
"Cerebrospinal fluid may build up in the spaces in the brain of some people who have had traumatic brain injuries, causing increased pressure and swelling in the brain," says Dr. Burrows. "This increased pressure in the skull can cause additional damage to the brain."
In addition to a pressure monitor, a surgeon can relieve pressure inside the skull by draining accumulated cerebrospinal fluid with a catheter or by removing a portion of the skull to provide more room for swollen tissues.
"An emergency craniectomy is a procedure to temporarily remove a portion of the skull to allow more room for the injured brain to swell and minimize additional damage," says Dr. Burrows. "After the brain has a chance to heal and the swelling has gone down, the bone flap can be returned in a second surgery. It is an effective surgical treatment for the most serious, life-threatening traumatic brain injuries."
Other emergency surgical procedures may be needed to minimize additional damage to brain tissues, such as:
Removing clotted blood
Bleeding outside or within the brain can result in a collection of clotted blood (hematoma) that puts pressure on the brain and damages brain tissue.
Repairing skull fractures
Surgery may be needed to repair severe skull fractures or remove pieces of skull in the brain.
Bleeding in the brain
Head injuries that cause bleeding in the brain may need surgery to stop the bleeding.
Patients often receive care from a multidisciplinary team in the ICU after they are stabilized with surgery for a severe traumatic brain injury.
Rehabilitation
Recovery from traumatic brain injury can require a significant amount of time, as some people need to relearn basic skills, such as walking or talking.
"Therapy usually begins in the hospital, and continues at an inpatient rehabilitation unit, a residential treatment facility or through outpatient services," says John Jakovich, D.O., a Physical Medicine and Rehabilitation physician at Mayo Clinic Health System in Mankato. "The goal is to improve function and improve the ability to perform daily activities of patients with a traumatic brain injury."
Physical medicine and rehabilitation physicians have specialized training in brain injury rehabilitation, and work with occupational, physical, and speech and language physical therapists.
"Each patient has different therapy needs that depend on the severity of the brain injury and the part of the brain that was injured," says Dr. Jakovich. "We conduct a thorough physical exam to evaluate the patient's strength, balance, memory and cognition, and discuss the patient's goals. From this information, we develop an individualized program for care and recovery."
Dr. Jakovich stresses that patients who are recovering from a traumatic brain injury have a long journey, ranging from months to years. Most of the recovery will happen in the first year after injury. This makes the rehabilitation process in this time frame the most critical.
"The therapies have a significant impact and patients make the greatest gains in the first six months after injury. This is because the brain has a heightened state of plasticity during this phase. This is the ability of the brain's neural networks to grow and reorganize in response to the injury," says Dr. Jakovich. "After that, progress slows or even appears to stall. While it can be discouraging, plateaus are often temporary and part of the rehabilitation process. Incremental progress can continue over time. The main rehabilitation goal is to improve and restore function as much as possible."
Read a patient story about traumatic brain injury: