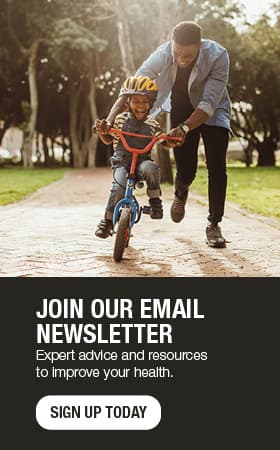 Support increases weight loss success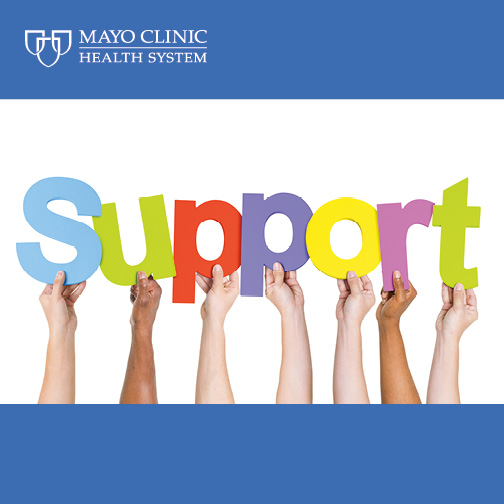 By Mayo Clinic Health System staff
Losing weight is hard. Doing it alone, though, is even harder. When you choose to diet and exercise on your own, you are the only one to hold yourself accountable, which makes it easier to ease up on your health journey.
This is where the benefit of support groups specific to your needs comes in. Structured weight loss classes and support groups allow you to meet regularly to collaborate on ideas, and learn more from health professionals and others in similar situations. Facilitators and participants help you to jump-start your health journey and stay on track by holding you accountable, creating new ideas for meals, problem-solving challenges with social events and restaurant eating, sharing physical activity ideas and gaining support to push you through the tough times.
If weight loss classes or support groups don't fit your needs, asking your friends and family for support is just as beneficial. Support can include emotional or practical support, or inspiration. Knowing you have someone on your side willing to stand by you during the good times and bad throughout your journey is enough to keep you on track and feeling well while doing it.
Support networks are built and maintained by:
Staying in touch with one another. Whichever side you're on, answer texts, phone calls or emails, because support from someone you know can help you get back on track.
Understanding the necessity and importance of give and take. If you are thankful for your support network helping you along the way, tell them, and return the favor if they ever need help.
Learning who is best in what role. Someone you may be close to might not be able to fully support you right now because they are going through a rough patch of their own. Be open to finding someone who can support you in whatever way you need.
Finding a partner. Find someone who will walk or cook a healthy meal with you. The little things add up.
Joining in. Take advantage of community or neighborhood events. Socializing with those around you can be beneficial to your weight loss journey.
If you want to lose and maintain a healthy weight, take others along with you, whether it's friends, family, strangers or health professionals. Find your support team, whatever they may look like, to cheer you on every step of the way.
Find additional weight management resources and class information near you that can help you reach your goals.
Pam Franz is a registered nurse in Weight Management Services in Eau Claire, Wisconsin.