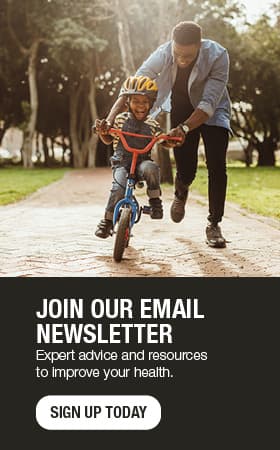 Sleep is the foundation for healthy habits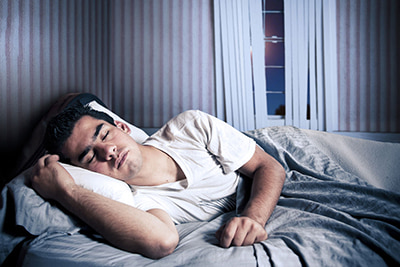 Adequate, quality rest each night is essential for good health. Sleep provides the foundation for all our daily habits and decisions. A lack of quality sleep can negatively impact our mood as well as our ability to focus on daily tasks. To maximize your sleep health, here are some tips you can follow:
Even moderate exercise, such as walking, can help you sleep better. Aim for at least 30 minutes of moderate exercise three times a week or more.

Just make sure you don't work out within three hours of bedtime.

Alcohol and caffeine (found in coffee, tea, chocolate and some pain relievers) can interfere with sleep. If you have trouble sleeping, avoid caffeine eight hours before bedtime. Smokers should also avoid tobacco too close to bedtime.

Dimming the lights in your bedroom and turning off all electronics about 30 minutes to an hour before bedtime can be very helpful to increase the release of melatonin. Melatonin is a hormone that helps regulate your body's internal circadian clock. It increases in the evening as it becomes dark, which helps induce sleep, and shuts down when it's light outside, which can then increase wakefulness and alertness.

Indigestion from spicy or fatty food or having too much food in your stomach can cause insomnia. For a better night's sleep, eat light, simple foods at least three hours before bed.

Stress and overstimulation can make it hard to fall asleep. Try to avoid intense television programs or movies before bed. Relax with a soothing, warm bath and curl up with a book instead.

Create a comfortable sleep environment: t

ry sleep shades, earplugs, a white-noise machine or all three. Also, make sure the room is not too warm; temperatures between 60 and 70 degrees are considered the most comfortable.

Evaluate your mattress and pillows for proper comfort and support.

If you can't fall asleep or you wake up and can't get your mind to shut down, avoid watching the clock, which can create more anxiety. If you have been awake more than 20 minutes, get up, go to another room and do something relaxing to help you get drowsy. Keep the lights low, have some warm milk, read a book or write about whatever may be on your mind until your eyelids get heavy.

Snoring, especially when accompanied by daytime fatigue, can be a sign of sleep apnea, a common disorder in which breathing repeatedly stops and starts as you sleep due to obstruction of your airway. Sleep apnea can leave you feeling exhausted during the day, can affect your mood and can even be dangerous to your health. If you are worried about sleep apnea, ask your primary care provider to refer you to a sleep specialist.
By making sleep health a priority, you will begin seeing positive effects almost right away.
By Mayo Clinic staff