Posted By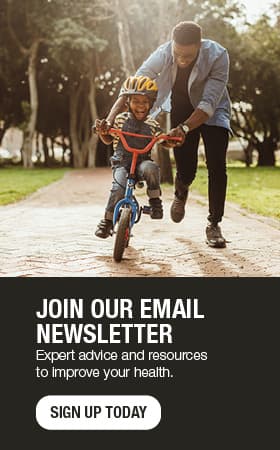 Shoulder pain? It could be your rotator cuff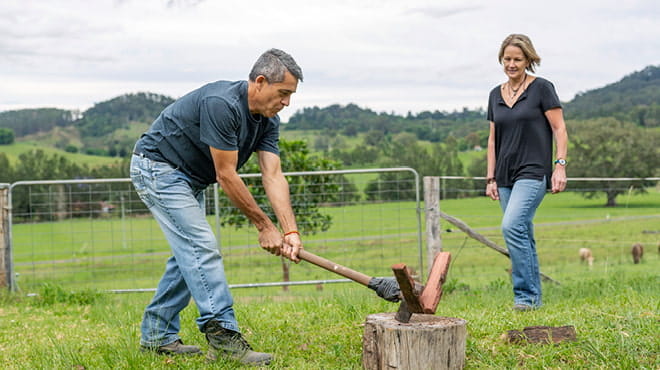 You reach up to grab something from the cupboard, and a pain shoots through your shoulder. You start to lift a heavy box, and there's that pain again. Same thing happens when you reach into your back pocket or sleep too long on your "bad" side.
If this shoulder pain sounds familiar, it may be your rotator cuff. And it may be time to consult with an orthopedic provider.
A rotator cuff is a group of muscles and tendons that allows rotation of the arm across or away from the body. It holds the ball and socket of the shoulder joint in place so surrounding muscles can do the work of lifting the arm.
Rotator cuff injuries are common, and the risk for injury seems to increase with age. One research study took 100 people who said they had no problem with their shoulders and performed an MRI scan. In those patients, about half of those over 60 were found to have some degree of tear in their rotator cuff.
Rotator cuff injuries are often caused by lifting something too heavy; performing overhead work that strains the shoulders; or by a fall, such as tripping on a rug, slipping on the ice or stepping off a ladder and landing on the arm or shoulder.
Treatment options
Your orthopedic provider will begin by taking a health history and performing a physical exam. In instances of a trauma or injury, the next step is often performing an MRI to determine the extent of the injury. Based on those findings, the provider will walk you through treatment options and help you decide what may be the best for you, ranging from steroid injections to physical therapy to surgery.
Not all patients with a rotator cuff tear require surgery — at least initially. A large study of roughly 1,000 patients with rotator cuff injuries that developed over time revealed about three-quarters of those with chronic shoulder pain responded well enough with physical therapy that surgery wasn't needed.
Opting for surgery
However, with a more severe injury — where patients can't lift their arm or pain limits their activities — surgery is often needed. The repair surgery is almost always conducted arthroscopically, which is less invasive and allows patients to go home the same day. In this procedure, the surgeon inserts a tiny camera (arthroscope) and tools through small incisions to reattach the torn tendon to the bone. Rarely, a tendon transfer or reconstruction using donor tissue ― superior capsular reconstruction ― is required to give the patient the best chance at a good outcome.
Following surgery, patients wear a sling for most of the day for four to six weeks. Physical therapy starts at week four or six.
Here's what patients can expect during physical therapy:
First phase
The first phase begins to restore motion. This is done by lifting the affected arm with the other hand or with a device, such as a pulley.
Active phase
After several weeks, the active phase begins and lasts four to six weeks. In this phase, patients start using the muscles to move their arm.
Strength-building phase
The strength-building phase begins at about month three. By six months, most patients have reached 90% of their range of motion and strength. Reaching full recovery and function can take up to a year, though many will feel fully recovered after several months.
Whether through injections, physical therapy or surgery, your orthopedic provider's goal is to help you return to your regular activities without pain or limitations.
Cory Stewart, M.D., is an orthopedic surgeon in Eau Claire, Wisconsin.