Posted By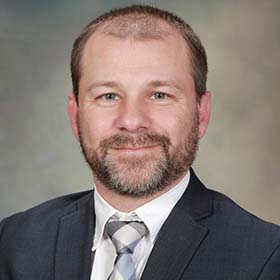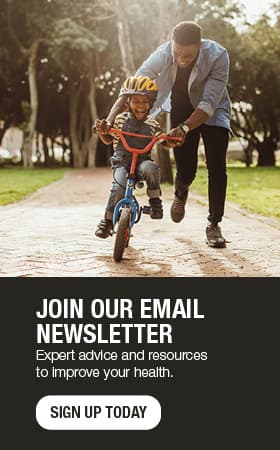 Should I have a hip replacement?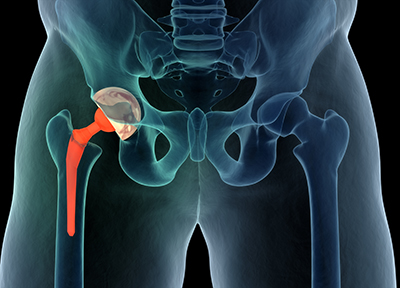 Have you been told you're eventually going to need a hip replacement? Are you experiencing hip pain from arthritis, an injury or another condition? If you answered "yes," you probably have questions of your own. Chiefly, "Should I have the operation?" And that's a great question. Being informed of your options, as well as the benefits and risks associated with each, is important when determining if a hip replacement is right for you.
Types of hip surgery
Research suggests total hip replacements are the most successful orthopedic surgery for chronic pain relief. Surgeons use multiple techniques for conducting total hip replacements — anterior, anterolateral (Watson-Jones), trans-gluteal (Hardinge) and posterior. While all are extremely effective, they differ in certain areas. Regardless of the technique, the advancement of hip replacement components and surgical instruments allows for better, longer-lasting solutions.
Anterior surgical approach
The anterior (front) approach to total hip replacement involves the surgeon entering through the front of the upper thigh. Surgeons work between muscles, eliminating the need to detach muscles from the bone. Some in the field refer to this as a "muscle-sparing approach." In addition, the anterior approach is performed with the patient supine (lying on his or her back), which facilitates use of X-ray guidance and increases placement accuracy of prosthetic hip components.
Typically, patients who undergo this procedure can expect slightly faster recovery, gait improvements and less need for walking aids. However, every patient is different, and recovery also depends on additional factors, such as body type and how the patient lives his or her life.
Patients who are active, in good physical shape and younger are often the best candidates for an anterior approach hip replacement.
Anterolateral (Watson-Jones)
The patient is typically lying on his or her side, and the hip is approached on the side and then around the front (anterior) portion of the hip. The hip is opened between the gluteus medius (muscle on the outside of the pelvis) and tensor fascia latae muscles (small muscle just in front of the hip joint). In most cases, at least a small portion of the gluteus medius muscle needs to be released to facilitate adequate exposure of the hip joint for hip replacement.
Transgluteal (Hardinge)
The patient again is side-lying, and the hip is approached through the side. The front portion of the hip abductor muscles (gluteus medius and gluteus minimus) are then removed from the greater trochanter to open up the hip joint. It's considered an extensile approach that permits broader access to the pelvis bone around the hip socket and the femur (thigh bone).
This approach classically has the lowest risk of dislocation (ball coming out of the socket) but does carry the risk of a persistent limp from weakness of the hip abductor muscles.
Posterior surgical approach
The posterior (back), or traditional, approach involves the surgeon entering just behind the side of the hip bone. It has been the most commonly used approach to hip replacement for the last few decades and thus one that most surgeons are familiar with. Additionally, it can easily be extended to provide greater exposure of the pelvic bone and femur (thigh bone). Because of this, the posterior approach is typically recommended over the anterior approach for revision surgeries.
Benefits of a total hip replacement
Overall, the benefits of hip replacements are many. Patients often see improvements with:
Pain

Quality of life

Range of motion

Walking and running ability
Essentially, you're able to regain aspects of your life that may have been missing for many years. You're able to regain independence. Plus, in most cases, the pain you've dealt with for so long will be greatly reduced or completely alleviated.
Keep in mind that surgery is not automatically the first option. Be sure to speak with your health care provider about nonsurgical treatments as well. Many people are able to temporarily or permanently avoid surgery with the use of nonsurgical options.
Total hip replacement risk
As with all surgeries, hip replacements come with certain risks. But specialized surgical training along with advanced technology and years of research have significantly limited complications.
Risks may include:
Blood clots

Infection

Fracture

Dislocation

Change in leg length

Loosening of joint replacement components over time
When to consider hip treatment
Talk to your health care provider about hip treatment options if you're experiencing the following symptoms:
Regular groin and frontal thigh pain

Pain that limits activity

Pain that wakes you up at night

Difficulty putting on shoes and socks

Challenges bending at the hip

No relief from over-the-counter medications and lifestyle changes
A total hip replacement can be extremely positive for your well-being. However, you need to be confident that it's right for you. As orthopedic experts, we're always here to answer questions and help you find ways to recover and enhance your quality of life.
Jacob Ziegler, M.D., is an orthopedic surgeon in Mankato, Minnesota specializing in anterior approach total hip replacement.