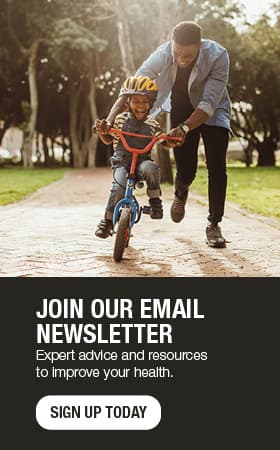 Remote patient monitoring: Comprehensive care at home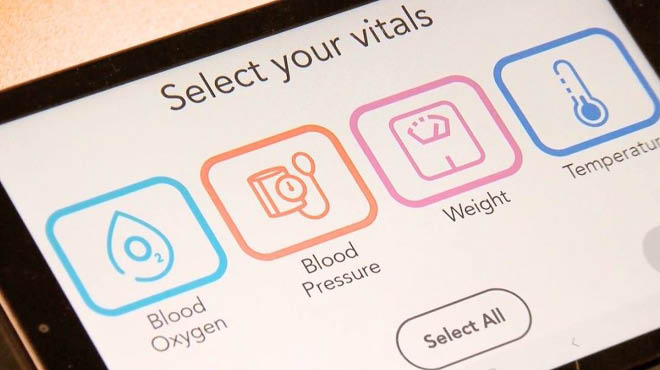 When patients are diagnosed with COVID-19, they are required to self-isolate until the infection is cleared, often for at least two weeks. Some of these patients will be at risk for complications, and these patients need support at home in a comprehensive way.
Providing that support is the goal of Mayo Clinic's Remote Patient Monitoring Program. This program, led by Mayo Clinic's Center for Connected Care, uses medical technology and devices that are sent to patients' homes so vital signs and symptom assessments can be screened every day. A team of Remote Patient Monitoring nurses regularly monitors the data and contacts patients to assess health and progress toward health goals. The program was developed to support patients with complex chronic conditions.
In response to the COVID-19 pandemic, the Remote Patient Monitoring Team quickly developed care plans specific to patients with COVID-19. The program is offered across Mayo Clinic.
How the Remote Patient Monitoring Program works
As part of the Remote Patient Monitoring Program, two tracks were developed for patients with COVID-19: one for patients with comorbidities at moderate to high risk for complications and one for lower-risk patients.
Patients who are enrolled in the high risk program receive a remote patient monitoring kit that includes a blood pressure cuff, thermometer, pulse oximeter and a weight scale. They use these devices two to four times a day to measure their vital signs. These measurements are sent automatically to Mayo Clinic through a cellular-enabled tablet that patients receive with their kits. Remote Patient Monitoring nurses will also call patients to determine if they are experiencing symptoms such as nausea and shortness of breath. Patients who are at lower risk for complications record vital signs using the Mayo Clinic app. Each day, these patients receive a notification on their mobile device letting them know that they need to provide information to their care team through the Mayo Clinic app.
Monitoring data
Since COVID-19 patients are asked to self-isolate as they recover, Tufia Haddad, M.D., medical director for the Center for Connected Care's Remote Patient Monitoring Team, says it's important that patients, with what can be an unsettling diagnosis, stay connected to their care team.
Patients are monitored 24/7 to assess any changes in their biometric data. One of the monitoring goals is to detect any significant changes in the patients' vitals as early as possible.
"Anytime that a patient is reporting new or worsening symptoms, or if any of their vital sign parameters are out of range or trending adversely, that will prompt an automated alert to our Remote Patient Monitoring nurses," says Dr. Haddad. "And then those nurses will check in with the patient. In some cases, they can even connect via video with the patient and get that visual assessment to determine if further escalation is needed to our COVID-19 care team physicians."
One biometric value that is monitored closely is oxygenation. "We've observed that there is often a drop in oxygen saturation levels, as measured by the pulse oximeter, before symptoms like shortness of breath develop. Early detection can limit the severity of decompensation potentially reducing need for admission or shortening a hospital stay," explains Dr. Haddad.
Patient responses to the Remote Patient Monitoring Program
Patients are responding well to using the technology that is sent to them. "We thought we'd have more technology issues, but the technology is easy to use and work with," says Ravindra Ganesh, M.B.B.S., M.D., an Internal Medicine physician and director of the COVID-19 Front-Line Care Team in the Midwest.
Dr. Haddad also points out that the need to stay connected while in self-isolation is important. "Patients have a direct link to their care teams through remote monitoring. Nurses will call and discuss symptoms, and offer other educational information. These interactions are reassuring for patients and provide affirmation that they are being monitored and cared for."
Deepi Goyal, M.D., an Emergency Medicine physician and regional chair of practice for Mayo Clinic Health System in Southeast Minnesota, can draw on his personal experience of COVID-19 and Remote Patient Monitoring. He was enrolled in the Remote Patient Monitoring Program during his COVID-19 diagnosis and recovery in 2020.
"While I was familiar with the Remote Patient Monitoring Program, I had never seen it in action," says Dr. Goyal. "When my daughter and then I were diagnosed with COVID and then quarantined, I was actually very surprised when I received the kit from the Remote Patient Monitoring group."
"I reported my symptoms twice a day to the Remote Patient Monitoring team. I can't even tell you what a sense of comfort having that program wrapped around me (was) when I was quarantined by myself in a room for two weeks," says Dr. Goyal. "It gave us a tremendous sense of comfort to know that there was someone watching our symptoms, vital signs and knowing when to escalate care."
Learn more
This video explains how remote patient monitoring helps patients go home but still be closely monitored by Mayo Clinic as they continue to reach their health care goals:
Jan Lorimar, along with her doctor and nurse, shares her experience as a Remote Patient Monitoring Program patient when she was diagnosed with and recovering from COVID-19: