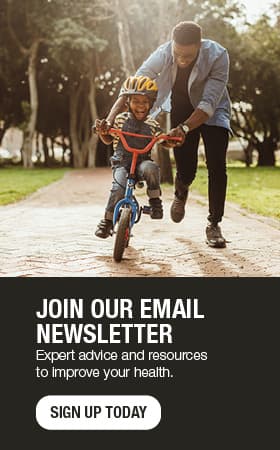 Option for seizure answers closer to home
For anyone who has epilepsy or a seizure disorder, life can be a challenging and uncertain journey. Every person with epilepsy has a unique life situation, and the cause for their seizures may or may not be known, which is scary and frustrating.
Treatment options vary from person to person, and it is vital to find the best advice and course of care just for that individual. Learning more about what area of their brain is being impacted and what triggers they may have is so important in controlling their seizures.
Epilepsy can appear and look different for everyone, with different behaviors, sensations and emotions. It is a complex disorder and can't be evaluated or treated with a cookie-cutter approach. Each person who has epilepsy deserves answers to their questions, and the ability to define seizure control and success for a better quality of life.
One way to get answers is a short hospital stay in an epilepsy monitoring unit or EMU. These are special hospital units that help doctors evaluate, diagnose and treat seizures. During the stay, the patient is monitored around the clock with a video camera and small electrodes attached to their scalp, so during a seizure, the doctor and team can monitor brain activity and body movement. The EMU provides a safe and comfortable place where changes to medications and plan of care can be specifically determined for that patient.
Until recently, western Wisconsin residents have had to travel 90 miles or more for an EMU stay. This not only is expensive, but also can be emotionally difficult and inconvenient to be away from family and loved ones during this time. The best news is that long-distance travel isn't required anymore. Mayo Clinic Health System opened an amazing four-bed EMU in their Eau Claire hospital.
We are extremely excited and optimistic that there now is the wonderful opportunity for people with epilepsy to get the answers to that help their seizures so much closer to their home. This local EMU will help so many who deal with the challenges of having seizures, so they are able to learn the answers they need to live active and full lives.
Learn more about seizures and epilepsy:
Lou Kelsey is director emeritus for the Epilepsy Foundation of Western Wisconsin.
Th Epilepsy Foundation of Wisconsin has lead the fight to overcome the challenges of living with epilepsy and to accelerate therapies to stop seizures, find cures and save lives. The organization works with over 14,000 people with epilepsy and their families across 22 counties in Wisconsin. Mayo Clinic Health System is a proud sponsor of the foundation's programming and special events.