Medication disposal: Why, how to safely clean out your medicine cabinet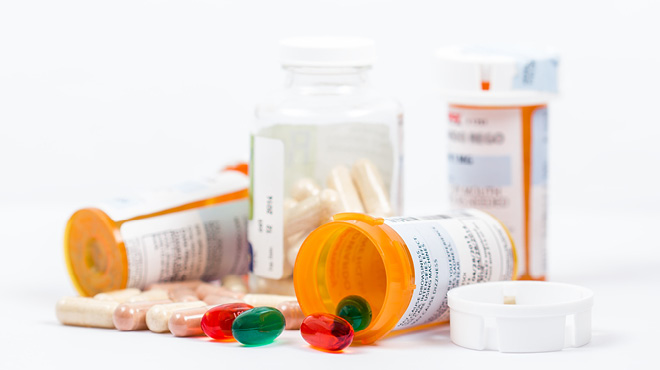 Medicines play an important role in treating many conditions and diseases. But when those medicines are no longer are needed, it is important to dispose of them properly to reduce risk from accidental exposure or intentional misuse.
Accidental exposure to medicine in the home is a major source of unintentional poisonings. According to the American Association of Poison Control Centers, in the U.S. in 2007, there were 255,732 cases of improper medicine use. Approximately 9 percent of those cases — about 23,783 — involved accidental exposure to another person's medicine. Approximately 5,000 of these accidental exposure cases involved children 6 years and younger.
In 2016, the American Association of Poison Control Centers managed 2.7 million cases via telephone — about 2.2 million of which were about people coming into contact with potentially dangerous substances. Fifty-six percent of human exposure cases managed by the Poison Control Centers involved drugs and medications.
What ages are affected by unintentional medication poisoning?
According to a 2016 study conducted by the American Association of Poison Control Centers, children younger than 6 comprise a disproportionate percentage of the cases, but poisoning affects all age groups, from infants to seniors.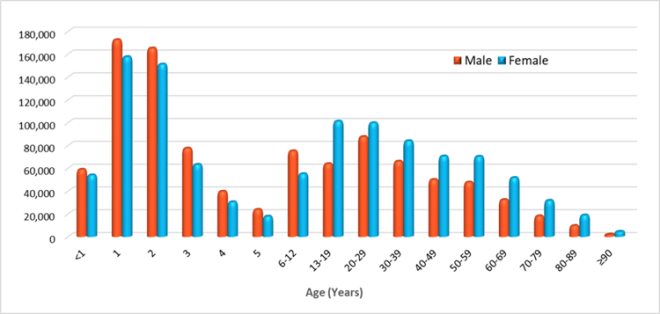 Peak poisoning frequency occurs in children from age 1–2, but poisonings in teens and adults are more serious. Notice in the chart that a greater proportion of males are involved in poison exposures occurring in children younger than 13 and that trend switches to female predominance in teens and adults.
Keeping medicines after they are no longer needed creates an unnecessary health risk in the home, especially if there are children present. Even child-resistant containers cannot completely prevent a child from ingesting medicines that belong to someone else.
A small number of medicines may be especially harmful and, in some cases, fatal with just one dose if they are used by someone other than the person for whom the medicine was prescribed.
To prevent accidental exposure to, including ingestion of, these potentially dangerous medicines by children and others, it is recommended that medicines be locked up and disposed of quickly.
TYPES OF DISPOSAL
Consider these options and special instructions when disposing of expired, unwanted or unused medicines:
Disposal with authorized collectors — Local law enforcement agencies have take-back programs in your community. Many county agencies and police departments also have permanent drug drop boxes that are available during normal business hours. You also can contact your local waste management authority to learn about medication disposal options and guidelines for your area. Only if you have no other options, dispose of medications in the trash. Do not flush or burn unused medications. When there is a high risk of accidental poisoning, overdose or diversion, it is better to dispose of unused medications than to keep them.
Disposal in household trash — There are a few simple steps to follow if you dispose of medicines in the household trash:
Mix medicines with an unpalatable substance, such as dirt, kitty litter or used coffee grounds.
Place the mixture in a container, such as a sealed plastic bag.
Throw the container in your household trash.
Scratch out all personal information on the prescription label of the empty pill bottle or medicine packaging to make it unreadable and dispose of the container.
Federal agencies and the Wisconsin Department of Natural Resources recommend using secure medicine take-back programs as the best disposal option and trash disposal if you don't have quick access to a drop-off location.
Troy Taylor is a pharmacist in Eau Claire, Wisconsin.
---
For the safety of our patients, staff and visitors, Mayo Clinic has strict masking policies in place. Anyone shown without a mask was either recorded prior to COVID-19 or recorded in a non-patient care area where social distancing and other safety protocols were followed.
Topics in this Post