Posted By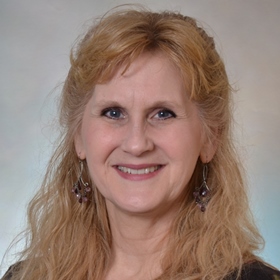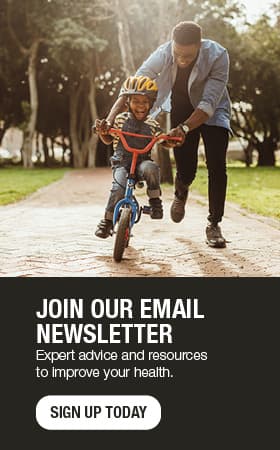 Behind the mask: Managing high-functioning anxiety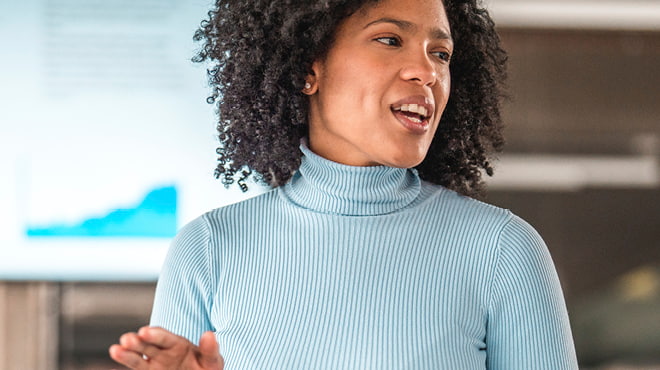 It's normal to feel anxious at times, especially in a stressful situation. But for some people, excessive and ongoing anxiety can be challenging to control and often interferes with daily activities. This can be a sign of an anxiety disorder.
Anxiety disorders are common, affecting millions of people worldwide. About 6.8 million U.S. adults have been diagnosed with generalized anxiety disorder, but the number of people experiencing anxiety likely is significantly higher.
High-functioning anxiety is a subset of generalized anxiety disorder that often goes unnoticed or undiagnosed. It occurs when a person has anxiety symptoms, but rather than retreating from situations or interactions, they work hard to face their fears and are skilled at covering up symptoms.
Defining high-functioning anxiety
High-functioning anxiety is not recognized in the Diagnostic and Statistical Manual of Mental Disorders. Instead, it usually is diagnosed as generalized anxiety disorder.
The term "high-functioning anxiety" represents people who exhibit anxiety symptoms while maintaining a high level of functionality in various aspects of their lives. They often are successful in careers or other roles, yet internally struggle with persistent feelings of stress, self-doubt and the fear of not measuring up. They feel extremely uncomfortable inside and struggle with significant self-criticism.
To an outside observer, people with high-functioning anxiety may appear to excel and be in control. They don't appear to avoid or retreat from life. They may have successful careers, participate in many volunteer or community activities and have strong personal relationships. Yet behind this facade, these people have persistent thoughts of worry, fear and high-stress levels or feel on edge.
High-functioning anxiety symptoms
There are emotional and physical symptoms associated with generalized anxiety disorder. The symptoms of high-functioning anxiety mirror many of these, but some may be more prominent.
In addition to general nervousness, worry and feeling tense, people with high-functioning anxiety may internally struggle with:
Fears of criticism or significant self-criticism
Fears of looking inadequate or foolish to others
Feeling on the edge or on the verge of losing control
Feeling a sense of impending doom
Significant stress
People with high-functioning anxiety may also experience physical symptoms, such as:
Excessive sweating
Feeling off-balance or lightheaded
Headaches or migraines
Intestinal discomforts, such as diarrhea or ulcers
Muscle tension
Racing heart rate
Rubbery or jelly legs
Sleep disturbances
Tingling or numbness in toes or fingers
The intensity of these symptoms varies depending on a person's level of functioning.
Who is at risk
High-functioning anxiety can affect people of any age and gender, but some people have a greater risk of experiencing it. Women are more than twice as likely as men to be affected by generalized anxiety disorder in their lifetimes. This may be due to societal pressures, gender roles and relationship concerns.
Others at risk of developing high-functioning anxiety include people:
Experiencing significant stressors
Having a genetic predisposition to anxiety
Who grew up in families where they felt less secure
Who had caregivers who also were anxious or had high expectations of them
Effect on daily life
High-functioning anxiety can significantly affect various areas of a person's life, despite their outward success and achievement. People with high-functioning anxiety tend to overfunction. They may work extra hours, volunteer for extra assignments or try to perfectly do all tasks. They look for clues on how society defines success and pressure themselves to achieve or surpass these often unrealistic expectations. This intense push can lead to burnout because of their constant drive to overachieve and their fear of failure.
People with high-functioning anxiety also may put their personal relationships at risk because they spend so much time focusing on other areas in their lives. Criticism, even constructive feedback, can be particularly difficult for people with high-functioning anxiety. They may overreact to any criticism and harshly internalize it. They may neglect self-care like sleep, exercise and nutrition, and face physical health problems associated with chronic stress.
Managing high-functioning anxiety
It's important to remember that there are good characteristics that come along with being anxious. People with anxiety often are caring, empathetic, peacemakers, rule followers and good citizens. Many have a strong desire to overcome their challenges. I believe that anxious people are awesome. They just need to believe in themselves, and develop tools to become more confident and self-accepting. Identifying their core values will help them set goals that truly match what is important to them.
Counseling and therapy play crucial roles in helping people with high-functioning anxiety effectively manage their symptoms. Going to therapy doesn't mean a person is weak or cannot function. It's a strong sign that a person is intelligent, humble, teachable and proactive.
Cognitive behavioral therapy works by helping people learn to reframe their thoughts about life and transform behaviors that may feed their anxiety. Instead of being self-critical and looking for what could go wrong, a person with high-functioning anxiety is taught to manage their thoughts, seek solutions and guide themselves through anxious feelings.
Instead of being afraid of anxious feelings, the person may be taught to embrace it and say something like, "I have anxiety, and that's OK. My anxiety doesn't make me a bad person. It's just how my body and mind react to situations, and I can deal with it."
In addition to therapy, coping strategies to ease anxiety symptoms include:
Forgetting comparisons
People with anxiety tend to compare themselves to others, feel the need to improve and want to be more like someone else. Comparison can rob you of joy and contentment.
Seeking a healthy life flow
Each person has different needs and energy levels. Some people thrive when constantly moving, while others need time to decompress. Your needs for sleep, self-care, nutrition, exercise and work-life balance will differ from others. You will know you have found the proper flow when you feel at peace with yourself with the amount of busyness versus rest and work versus play.
Creating a support network
People with high-functioning anxiety may believe they must deal with their behaviors alone because they fear criticism or negative outcomes. A positive support network of people who care for you, regardless of outcomes, can help ease anxiety symptoms.
Identifying core values
Some people with high-functioning anxiety become fixated on society-defined success, like having the "right" job, car, house and material possessions. These items often are important only because other people believe they are important. A therapist can help you uncover what is important to you outside society's expectations, and align your thoughts and actions with your core values.
Practicing mindfulness
This is the practice of purposefully being aware of and focusing on the present moment. Concentrating on one thing or moment can increase feelings of calm and peace.
Establishing healthy boundaries
This can help improve relationships with others and establish rules for yourself. The importance of saying "no" often is talked about as part of boundary setting. That's because many people overextend themselves. But some people with high-functioning anxiety also should embrace saying "yes" to opportunities that stretch their comfort levels. Their lives grow in experiences and fulfillment the more they face their fears.
Learning to accept criticism
This can be difficult for many people but especially people with high-functioning anxiety. They may snap back or get defensive. A therapist can help you identify ways to step back at this moment and evaluate the feedback neutrally without emotion.
Medications can help some people with high-functioning anxiety but should only be used in conjunction with other coping strategies and under the care of a health care professional.
While high-functioning anxiety may not be a recognized diagnosis, it represents a significant subset of people who experience anxiety symptoms while maintaining a high level of functionality. These people face internal struggles like persistent self-doubt, fear of failure, and a constant drive for perfection and pleasing others, which profoundly affect their daily lives.
Talk with your health care team if you are experiencing anxiety symptoms like persistent self-doubt, fear of failure and a constant drive for perfection. They can connect you to therapy and help you develop coping strategies so you can foster healthier ways of managing your anxiety and lead a fulfilling life.
Linda Hubbard is a psychotherapist in Psychiatry & Psychology in Eau Claire, Wisconsin.