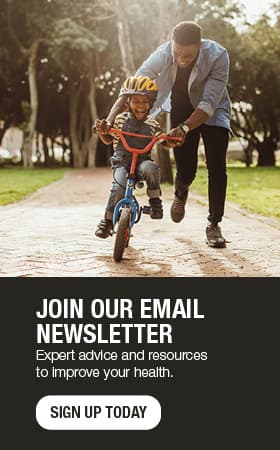 Making low-sugar, high-impact summer drinks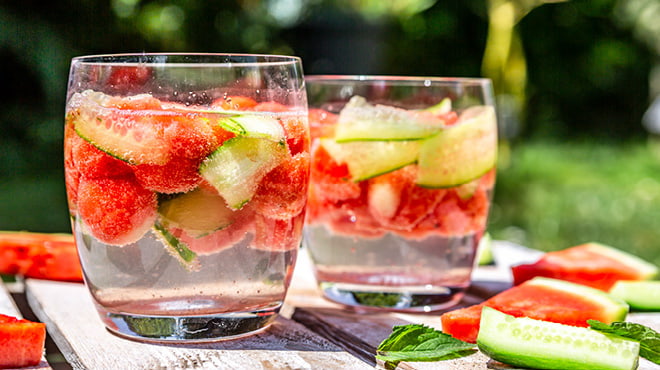 Most drinks found in the grocery store today have at least a small amount of sugar in them, even if you don't taste it. Some drinks contain naturally occurring sugars like those found in milk. Other drinks have added sugar, like soda or iced tea. Finally, some drinks contain artificially sweetened components like as stevia or Splenda. Generally, all of these drinks are fine in moderation.
During the hot summer months, people drink more beverages to remain hydrated. Yet these beverages can be a significant source of calories in your diet if you don't read your labels and do your homework.
Fortunately, I have done that work for you so you can wake up your inner mixologist and go straight to drinking your low-sugar, high-impact drinks just in time for summer.
Here are three steps to creating a low-sugar, high impact drink:
1. Pick your base.
Your base can really be any liquid. The most common are tap water, flavored or unflavored carbonated water, or flavored noncarbonated water. The most important aspect of the base is that it does not have added sugar.
2. Add your flavor.
There are a variety of flavor combinations available. You can add flavor with freshly squeezed or no-sugar added fruit juice or by mashing fruits or berries at the bottom of the glass. You may want to skip this step if you used a strongly flavored base.
3. Pick your add-ons.
You can add ingredients to make your drink picture-worthy. Add on complementary toppings to intensify the flavor and visual appeal of your drink. This could include a fruit slice on the rim, cut-up fruit in the drink, pineapple leaves for garnish or even a small amount salt on a small section of the rim.
For example, if you wanted to create your own lemon-lime soda, you could start with plain carbonated mineral water as your base. Then you could add an ounce of freshly squeezed lime juice, and top it with lemon slices in the glass and on the rim.
Explore different combinations to keep your palette interested and thirsty.