Posted By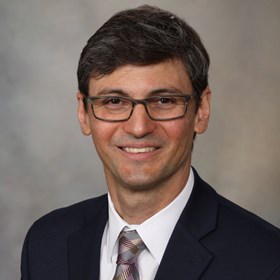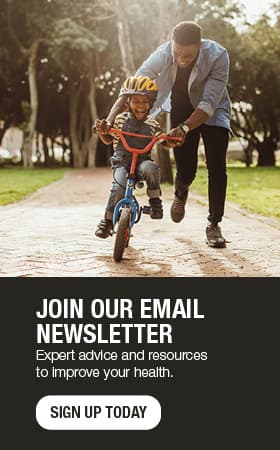 Is it love or atrial fibrillation?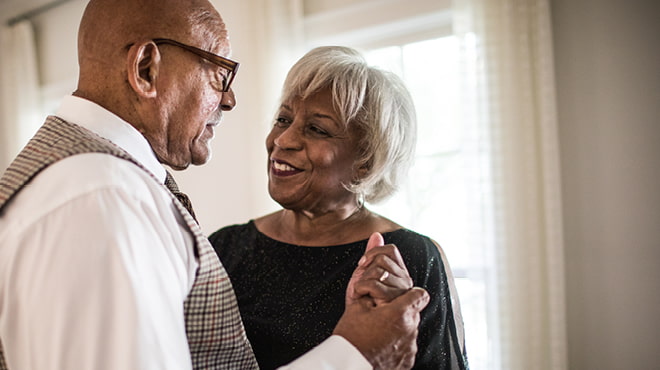 Love can make your heart feel all aflutter. But along with that flutter, if you're feeling weak, fatigued, short of breath, and experiencing chest discomfort or frequent falls, it may not be love, but atrial fibrillation.
So if it's not love, what causes that flutter of the heart?
When the top chamber of the heart is pumping out of sync with the lower chamber, the heart may beat too fast and not squeeze properly. This condition, known as atrial fibrillation or afib, can lead to slower blood flow in the top chambers or atria of your heart, and create clots that may travel through the body and cause strokes and other issues. Plus, if the heart beats too fast for too long, the heart muscle itself may become weak, which is a type of heart failure.
Simple diagnosis
If your heart is suspected to be out of rhythm, also called arrhythmia, your health care provider can confirm the problem with an EKG. The Food and Drug Administration also has approved home devices, including smartwatches and portable monitors, that can diagnose atrial fibrillation at home.
In addition, other tests for diabetes, thyroid issues or infectious diseases may be ordered so the cardiologist can better understand what is causing the arrhythmia. If atrial fibrillation is diagnosed early, it can be reversed more easily.
4 pillars of treatment
Four pillars support the treatment of atrial fibrillation:
1. Modify risk factors.
Key risk factors for atrial fibrillation include obesity, a sedentary lifestyle, high blood pressure, diabetes, sleep apnea and alcohol consumption. If these conditions are controlled, atrial fibrillation can be prevented, reduced or even reversed.
Here's what recent studies have found:
Australian researchers showed that if patients with a body mass index (BMI) over 27 lost 10% of their body weight, they lower their risk of atrial fibrillation by nearly 50% over five years.
The same researchers demonstrated that if, in addition to losing weight, patients exercised more, they could reduce atrial fibrillation events by up to 76%.
In patients undergoing ablation, a treatment to restore the proper rhythm, 80% were found to have sleep apnea.
Consumption of even one alcoholic drink doubles a person's chance of developing atrial fibrillation. The risk increases with higher consumption. A 2020 study indicated that if patients who drank regularly stopped drinking, they could decrease atrial fibrillation recurrences by 20%.
2. Control heart rate.
Simple medications, such as beta blockers like metoprolol and atenolol; calcium channel blockers like verapamil and diltiazem; or digoxin can slow the heart rate to relieve symptoms and protect against further damage.
3. Prevent clots (anticoagulation).
Anticoagulants are medications used to thin the blood and prevent clots from forming. One anticoagulant is warfarin, which has been used for years. However, tremendous developments have been made in medications that make them simpler to use and don't require monitoring every few weeks. One of these newer oral anticoagulant agents is apixaban (Eliquis), which studies have shown to be twice as effective as aspirin in preventing strokes, with similar bleeding risks.
Patients who can't be on an anticoagulant, such as someone who is at risk for falls or severe bleeding, can undergo a minimally invasive treatment called left atrial appendage occlusion to prevent strokes without the risk of bleeding.
4. Restore heart rhythm.
A cardiologist may determine that restoring the heart's proper rhythm is the best option for a patient. This procedure, called ablation, blocks abnormal electrical signals in the heart. In certain patients, it can be more effective than any medication. However, not everyone with atrial fibrillation is suited for ablation or will ever need it, including those over 65 with no symptoms and normal heart function. For them, heart rate control and anticoagulation are the best treatments.
Keep in mind that all of these treatments are more risky and costly than not developing atrial fibrillation in the first place.
Future prevention, care
Mayo Clinic has developed artificial intelligence software that will assess an EKG of a patient's heart when it's in normal rhythm. This helps identify those who may develop atrial fibrillation later in life. By diagnosing atrial fibrillation in this "silent" phase, patients can be treated early to prevent heart damage and strokes.
If you're feeling a flutter in your heart, or any other symptoms of atrial fibrillation, make an appointment with a cardiologist.
Breno Pessanha, M.D., is a cardiologist in Faribault, Owatonna and New Prague, Minnesota.